AFR: Payments fintech jags ex-OFX exec, launches funding round

Here's another raising in the white hot fintech sector. International payments outfit Flash Payments has kicked off a funding round.
The Australian Financial Review Street Talk understands Sydney-based international payments provider Flash Payments has just opened a $5 million funding round to finance further development of its technology and build out its business to business offering.
It is understood Flash Payments – with the help of its adviser Allunga Advisory – has been talking to VC funds, family offices and the like about the offer in the past few days. The company expects to finalise the deal within the next two months.
Potential investors were being told that they would get equity in the business in exchange for a cash injection, sources said.
Flash Payments goal is to make foreign exchange payments cheaper, faster and more secure for its clients. It utilises a proprietary blockchain technology to help businesses make international payments and is partnered with blockchain payments outfit Ripple.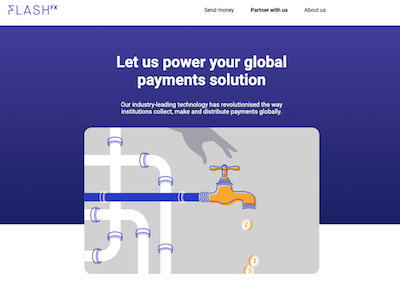 While it does have a business to consumer payments service, it is understood Flash Payments main focus is on business to business transactions and it will use capital raised in this round to build out that service.
News of the raising coincides with Flash Payments appointing a new chief executive officer, Andrew Porter, who started in his role this month.
Porter has been a known face in the international payments space for two decades, having worked at Aussie fintech OFX and managing the local arm of payments group World First – which is now a part of Alibaba affiliate Ant Financial.
Tim Boyd, AFR Street Talk - Sydney 23rd June 2020,11.50am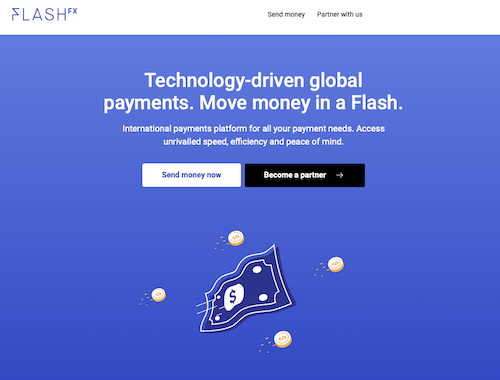 Flash Payments: Press Release
International payments expert and former leader of World First, Andrew Porter, has this week taken the helm of blockchain powered international payments start-up Flash Payments.
Over his 20 years of experience in the international payment space, Mr Porter established and managed the local arm of payments group World First (now part of Ant Financial) for seven years and was an early and key player in the growth and success of Aussie fintech pioneer OFX.
He will support Flash Payments to accelerate the company's aggressive local and international growth plans, which have been bolstered by the COVID-19 virus as more companies and individuals use the international payments platform.
Mr Porter said "with its proprietary blockchain technology, Flash Payments is leading a new era in global payments off the back of the crisis as more groups look to use blockchain technology to make foreign exchange transfers cheaper, faster and more secure".
While the business offers direct to consumer (B2C) traditional international payments services, the focus at this stage is the B2B area. Flash Payments has received overwhelming demand from a diverse range of international organisations to work together, integrating directly via APIs, to facilitate payments in and out of Australia.
Flash Payments has partnered with Ripple, the enterprise blockchain solution for global payments, to build the underlying that enables inbound Australian dollar payments through RippleNet, Ripple's network of more than 300 banks and financial institutions worldwide.
Flash Payments is currently raising capital to fuel its ambitious growth plans.
ENDS
For media inquiries, Tim Allerton, City PR, 0412 715 707
About Flash Payments
Flash Payments is an Australian international money transfer service based in Sydney. We address the sore points experienced by people who currently use traditional payment methods through banks, by reducing any transaction and overall payment costs and increasing the speed of delivery for any payment. Flash Payments has a native core infrastructure that is integrated with blockchain technology, RippleNet.