Why do Australians buy Property Overseas ?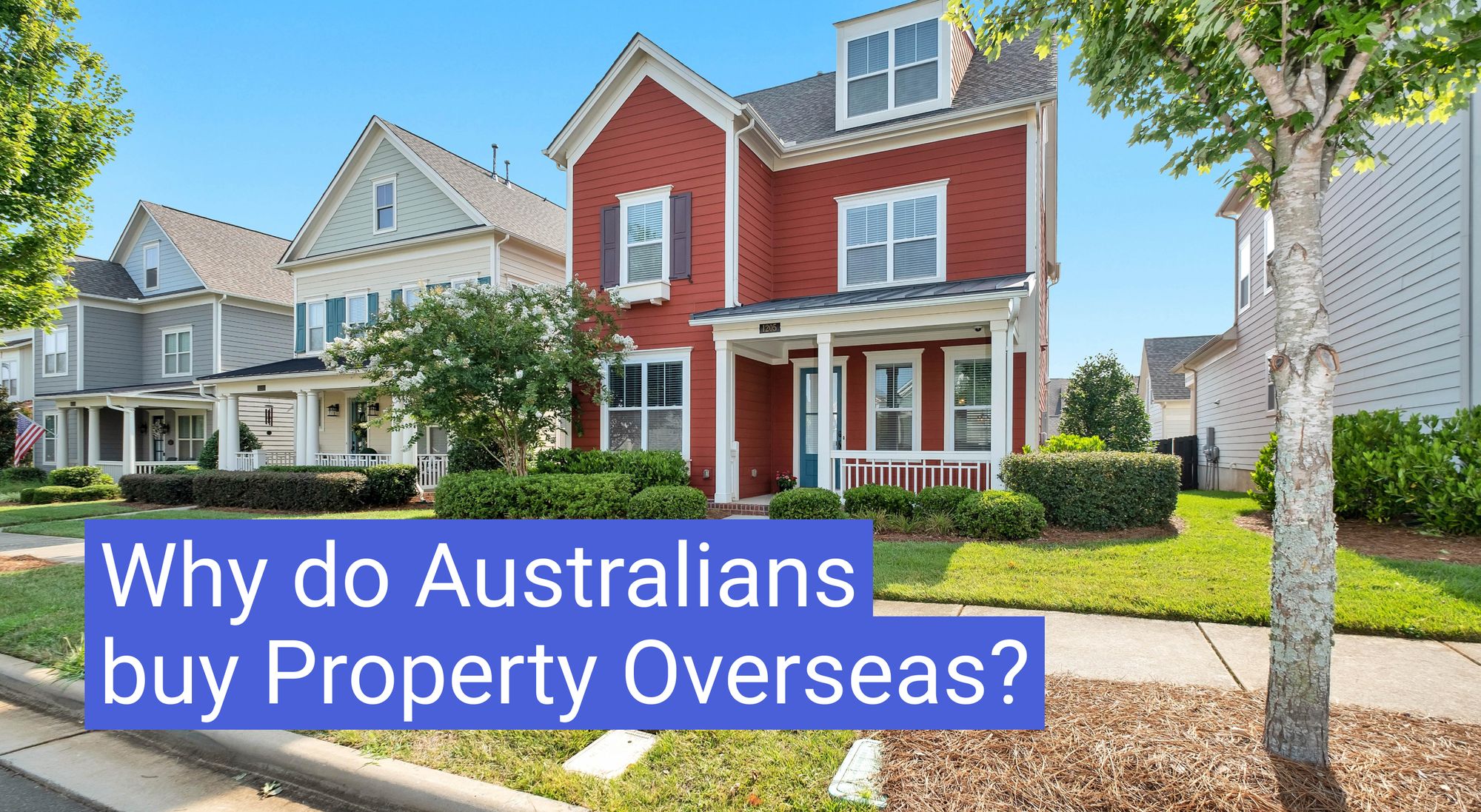 Home prices in Australia are skyrocketing, faced with an extremely competitive real estate market, many Australians have given up the dream of buying a home or put it off indefinitely while continuing to save for a deposit.
But some resourceful cashed up real estate seekers have found a surprising way to become homeowners by looking a little further afield when it comes to buying property.
More and more Australians are investing overseas, with the United States being the most popular destination. In general, real estate around the world has become much more affordable for Australians thanks to good capital appreciation.
Therefore, making investing in residential real estate overseas, very attractive.
In the past, the process of buying property overseas could be quite confusing and complicated, but due to the COVID19 pandemic, many countries are now simplifying their processes.
Most Australians prefer to invest in homes where they could spend more time in the future or where they could spend their vacations and rent out the rest of the time.
But they need to check many factors, these include tax liabilities, exchange rates, currency movements, finances and financing, any existing debts on the property, how to prove title and ownership, investment protection, etc.
Some of the issues related to finance and currency movements are simplified by using the services of companies like Flash Payments . It's one of Australia's first international digital remittance companies. You can make international payments not only very quickly, but also significantly less expensively than with the help of banks. For example, transferring 50k to the USA using Flash Payments could save you over $2,000. The more you are sending the more you will save.
The bottom line is, by buying property overseas Australians get a relatively low entry price and high rental income, especially in rural areas. Or they can increase their cash flow through vacation rentals. In the case of transferring rental returns, that is, receiving remittances from overseas to Australia, you'll still save more money With Flash Payments than with the Banks – you can always check the rates on line 24/7 with flash-payments.com .