Flash Payments: Charting New Horizons at Ripple Swell 2023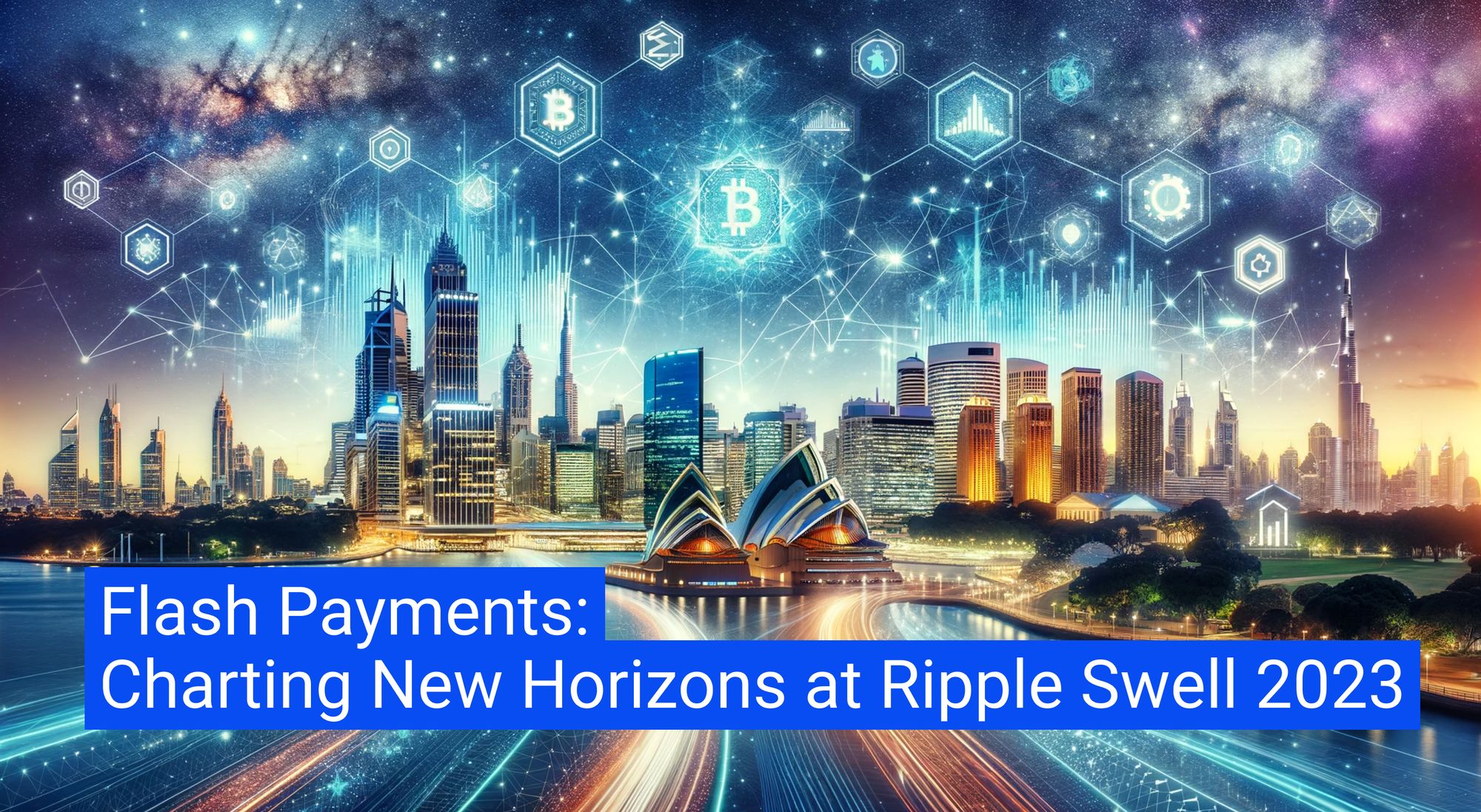 Sydney, Australia - Flash Payments, a pioneering name in Australia's digital currency exchange, recently marked its presence at the prestigious Ripple Swell conference in Dubai. This event, held on November 8-9, 2023, brought together the brightest minds in finance, blockchain, and crypto technology, offering a unique platform for discussions that are shaping the future of global finance.
A Convergence of Innovators
Flash Payments' CTO, Vasyl Boroviak, and CCO, Andrew Porter, represented the company at this exclusive event. Ripple Swell, known for its invigorating discussions, delved into the intricacies of payments, digital currencies, and the impact of regulatory frameworks on digital assets. It was a showcase of how blockchain and crypto technology are blending with traditional markets to forge innovative solutions for businesses and institutions worldwide.
Strengthening Global Partnerships
One of the key takeaways for Flash Payments was the opportunity to connect with existing partners and initiate dialogues with potential new collaborators. Since partnering with Ripple in 2016, Flash Payments has been at the forefront of revolutionizing cross-border payments in Australia. The conference provided a platform to further these partnerships, crucial for the company's strategy to enhance its services and expand its global reach.
Insights into Regulation and Tokenization
The conference discussions around blockchain, digital assets, regulation, and tokenization were particularly relevant for Flash Payments. The evolving regulatory landscape poses both challenges and opportunities for digital currency exchanges. Insights from these discussions are instrumental for Flash Payments in navigating compliance and innovating within legal frameworks.
Ripple CEO's Vision: A Beacon for the Future
Ripple CEO Brad Garlinghouse's session was a highlight, offering profound insights into the future of the crypto sphere. His vision resonates with Flash Payments' ambitions, especially in the realms of tokenization and custody. Garlinghouse's perspective offers a roadmap for companies like Flash Payments to innovate while aligning with global trends.
Dubai: A Rising Crypto Hub
Dubai's emergence as a global hub for crypto business was another focal point. The city's rapid advancement in this sector aligns with Flash Payments' vision to be at the vanguard of digital currency innovation. The conference underlined the strategic importance of being part of a global financial network that is increasingly embracing crypto and blockchain technologies.
Australian Market: At the Forefront of Innovation
The substantial attendance of the Australian crypto community signaled the growing significance of Australia in the global financial technology landscape. For Flash Payments, this reinforces the potential within the Australian market to lead in digital finance innovations.
Looking Ahead
For Flash Payments, Ripple Swell 2023 was more than an event; it was a confluence of ideas, partnerships, and future strategies. As the company reflects on its participation, the focus is on integrating these global insights into its operations. This approach is not just about enhancing Flash Payments' offerings but also about contributing to the growth and dynamism of the Australian financial market.
In conclusion, Flash Payments' participation in Ripple Swell 2023 has been a stepping stone towards embracing a more integrated, innovative, and regulated future in the digital currency space, both for the company and for Australia's burgeoning financial market.