Flash Payments – Bringing Filipino Families Closer
Learn how Flash Payments is using RippleNet to deliver better value and near-instant transfers times for AUD to PHP payments.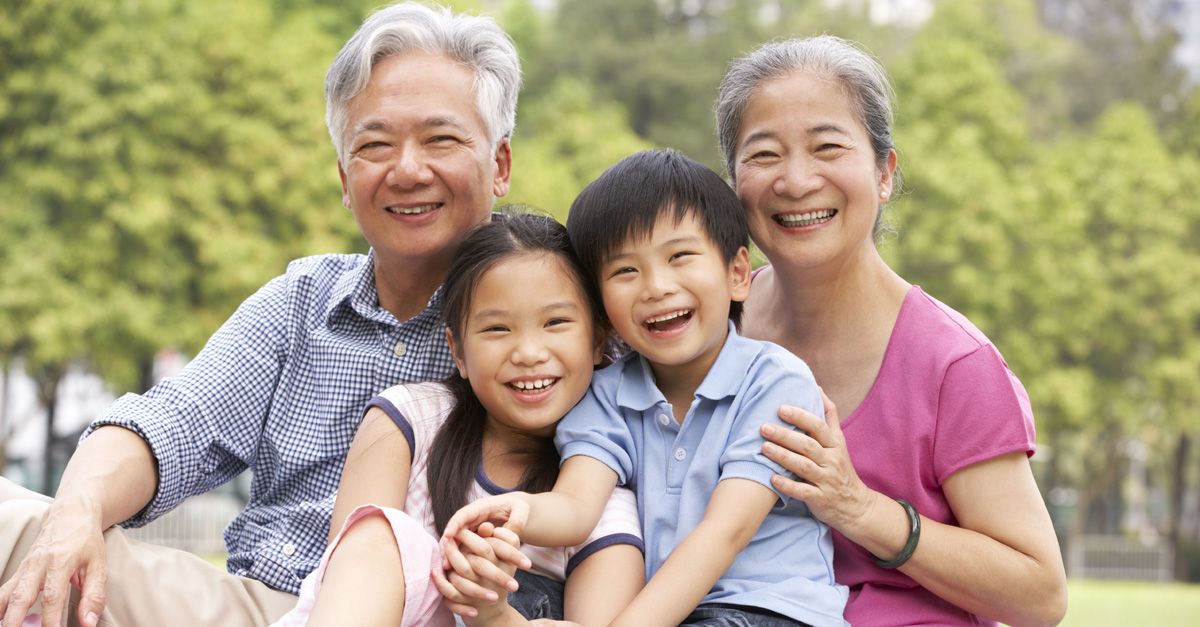 Flash Payments is now offering a first-in-kind remittance solution for Filipinos living in Australia: affordable, trackable and near-instant money transfers from Australian dollars to Philippine pesos powered by the innovative and secure RippleNet payments solution.
Read on to learn how Flash Payments's integration with Ripple is helping Filipino migrants in Australia maximise PHP value with real-time money transfers.
The Flash Payments Difference
Most international money transfer companies fall short in delivering a quality, fair experience to Filipinos looking to send money home from Australia. While they may score well on price, too often they perform poorly in important areas like speed and security.
Flash Payments is different. Our holistic approach means we provide superior service in all the areas of the transfer process that matter:
Speed: Near-instant settlement. As soon as Flash Payments receives your funds, we transfer them in real-time to the Philippines for local distribution.

Value: No hidden transaction fees means your recipient receives more PHP at the end of every transfer.

Security: Our best-in-class encryption technology ensures that your money is safe every step of the way.

Choice: Whether you prefer cash collection or bank deposit, Flash Payments gives you the flexibility to choose your method of funds delivery.

Accountability: Track your money every step of the way on your Flash Payments dashboard. Got a question? Our live chat function is staffed by real humans to walk you through anything you want to know about your transfer.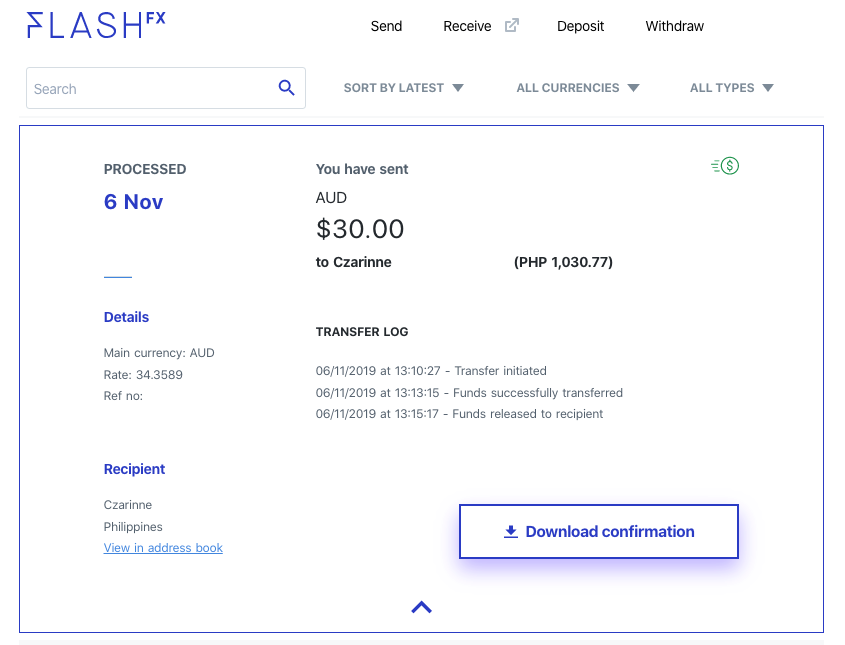 How it Works
Flash Payments uses the innovative and secure RippleNet On-Demand-Liquidity payments solution, a product of the well-known technology company Ripple, to power our Australian dollar to Philippine peso cross-border payments. RippleNet uses the digital asset XRP as a pseudo "bridge" between AUD and PHP, resulting in faster settlement times and lower transaction costs. By removing the middlemen, Flash Payments is able to deliver better value and split-second transfer times for AUD to PHP conversions.
Learn more about how Flash Payments uses blockchain here.
Send Money to the Philippines With Flash Payments in 3 Easy Steps:
Create your account – if you are living in Australia and have an Australian bank account, it's easy to send money to the Philippines with Flash Payments. Register your details and provide one primary ID doc, like a passport or drivers license.

Send money – Once your Flash Payments account is funded, set up a transfer by inputting the recipient banking details, as well as the AUD amount you are looking to send. Choose how you want the funds delivered, either via bank deposit or cash collection.

Track your transfer – The Flash Payments dashboard lets you track your transfer in real-time. Login at any point to view your transaction history or change the status of your payment.