How virtual accounts enable better international financial services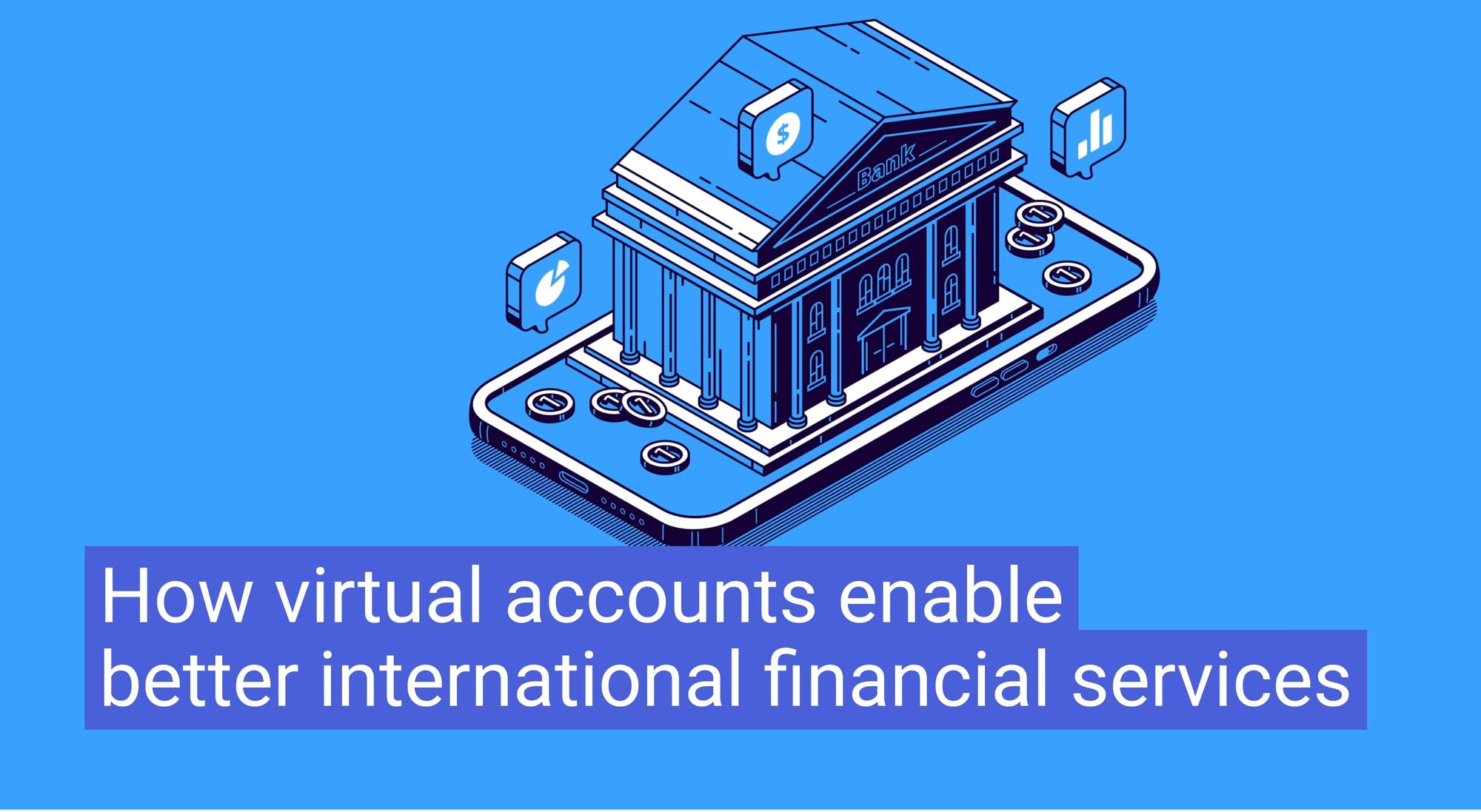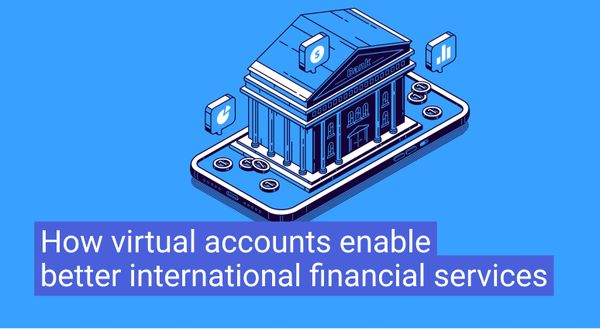 In recent years, the improvement of payment technology has led to a major breakthrough in cross-border payments, allowing organisations to effectively expand into international markets that they otherwise wouldn't be able to reach. Virtual bank accounts are one of these revolutionary technologies.
Whether you are aiming to reduce the cost of cross-border payments, expand into new territories, or streamline back office operations, virtual accounts could play a role.
What are virtual accounts?
A virtual bank account is a digital representation of a physical, real-world bank account. A virtual account reference number is allocated by a banking or payments provider to allow incoming payments to be rerouted to a different, physical bank account.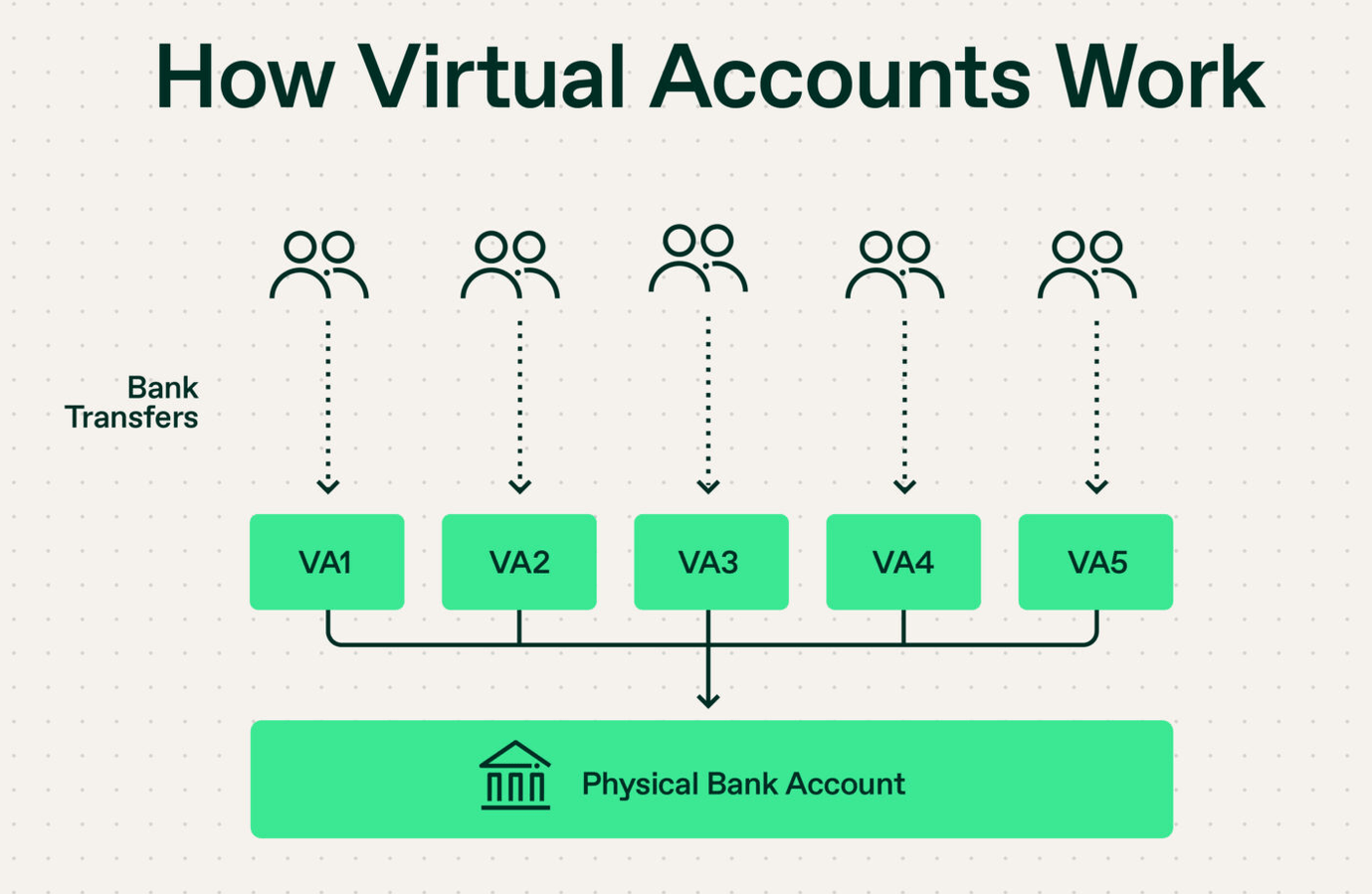 Source: Thunes
One of the primary differences between virtual accounts and bank accounts is that virtual accounts cannot store funds. They are purely routing points that channel funds to the physical accounts that house them. It is not possible, then, to have an isolated virtual account - it must always been tied to master account. From the customer's perspective, a virtual bank account works exactly the same as a regular bank account - once a payment is made, funds will end up in the physical bank account linked to the virtual one.
Virtual accounts are used most commonly as a collection method, a way of helping customers receive funds more easily or at a lower cost, usually from geographies or platforms where they have a commercial presence but not a banking one.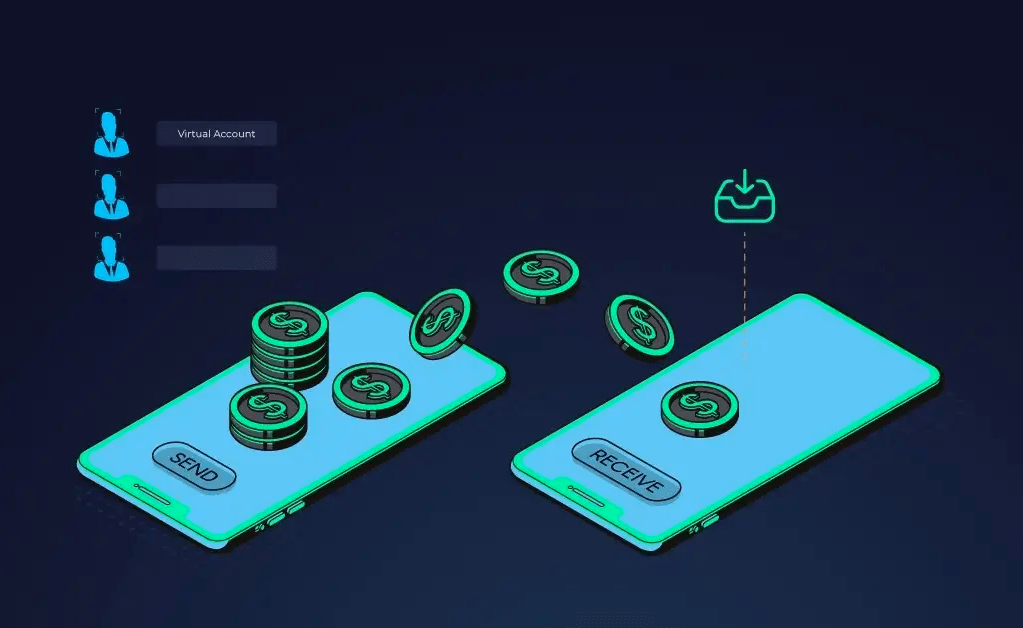 Benefits of virtual accounts for businesses
For many businesses, international banking is time-consuming, frustrating and expensive. Without a local bank account, accepting and sending B2B international payments are expensive and slow due to high transaction fees and multiple intermediaries. Virtual accounts solve these pain points and more:
Cost-effective: Virtual account providers typically have better FX pricing models than the banks which rely on traditional wire or SWIFT transfers for cross-border payments.
Time Saving: The account setup process for virtual accounts and faster than traditional, physical bank accounts, and can be done in bulk, usually through an API integration. Virtual accounts also reduce the amount of bank accounts that need to be managed internally.
Improved Security: The structure of virtual accounts, with their unique sub-accounts for each customer, minimises KYC and AML compliance risks thanks to the clear transparency and segregation of funds.
Simplified Cash Management & Reconciliation: Virtual accounts help businesses seamlessly track individual payments and automate the reconciliation process. Because they are fully automated and function in real-time they are able to present the most accurate bank account balance with zero margin for error.
Multi-jurisdictional & Multi-currency: You don't have to be a local resident to open a virtual bank account in a different country. Virtual account providers let you open online virtual accounts in several countries and manage them through a single virtual account reference number. Through these accounts you can also send and receive money from multiple countries - all while being domiciled in a different jurisdiction.
Flash Payments virtual account solution
As part of our enterprise solution, Flash Payments enables merchants and payment service providers (PSPs) to collect local payments in Australia, initiate instant payouts and refunds and streamline reconciliation via one API.
Our product is unique in that it meets the needs of both the merchant using the product directly and the PSPs enabling the solution for their merchant customers. It is designed for businesses who want more flexibility to collect money from customers while benefitting from greater control over the payments flow. Who could benefit from our virtual account solution?
Payment Service Providers
Merchants
Marketplaces & Platforms
Investment & Crypto
Flash Payments customers can make and receive payments to unique virtual bank accounts and sub-accounts via local and cross-border payment rails.
Curious how our offering can help your business? Get in touch!