It's Official: ACCC finds Australian banks are overcharging customers for international money transfers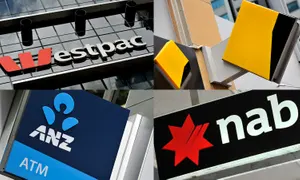 A final report from the ACCC found that Australian banks are charging customers millions too much for international currency services.
The inquiry by the competition regulator determined that customers of the 'big four' banks, those who use travel money cards and people who exchange currency at the airport *could all save money by using other services.
"Consumers and small businesses tend to default to their usual bank to send money overseas, but this may not be the cheapest option", said ACCC Chair Rod Sims. Mr. Sims went on to say that Australians who use their bank end up paying a 'loyalty tax' for not switching.
For example, the ACCC estimated that consumers who used NAB, Westpac, ANZ or CBA to convert AUD to USD or GBP during 2017-2018 could have collectively saved about AUD 150 million if they had used the lowest priced international money transfer (IMT) supplier.
Why are the big banks so expensive?
One of the ACCC's biggest gripes with the banks is their lack of transparency on pricing. Pricing inconsistencies and confusing marketing language make consumers think that they are getting a good deal on their currency exchange, when in fact they aren't.
How to be sure you're not overpaying
Check the total price of the transfers
Pricing for international money transfers is made up of two parts: the transfer fee and the exchange rate margin.
The exchange rate margin is the mark-up or fee that banks and money transfer providers add onto the exchange rate they use to convert your funds. The transfer fee is the cost providers charge to facilitate the transaction and is typically a set $ amount.
Where it gets confusing for consumers is that banks present their pricing in different ways. Some speak only of the exchange rate and don't explicitly state the fees, while others highlight that they charge 'no fees' but leave out that they are taking upwards of 5.0% mark-up on the exchange rate.
Compare, Compare, Compare
The good news for Australians is that there are plenty of other, more affordable options available for transferring money overseas than just your bank. The ACCC report urges consumers to shop around and compare the total price of your transfer across different suppliers before your transaction. You'll quickly realise your bank is the most expensive option.
But before you jump at the suppler who offers the lowest price, don't forget to also consider factors like speed, security and transparency, since not all IMT companies score well in all categories.
Flash Payments is an international money transfer provider that provides a fair, secure and speedier alternative to the Australian banks for cross-border payments.
See how much money you can save by using us on your next international money transfer here.