Now, more than ever, SMEs need innovative cross-border payments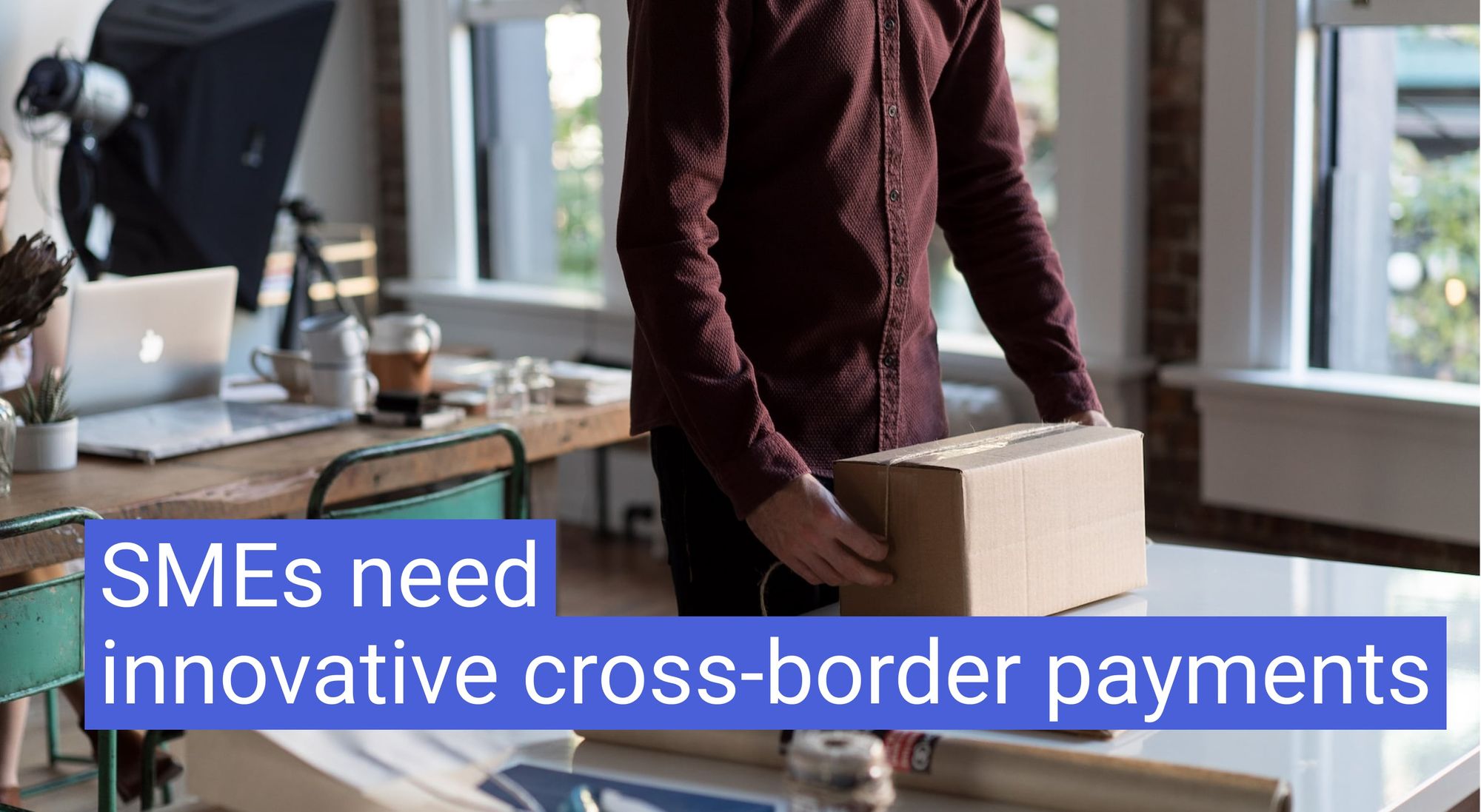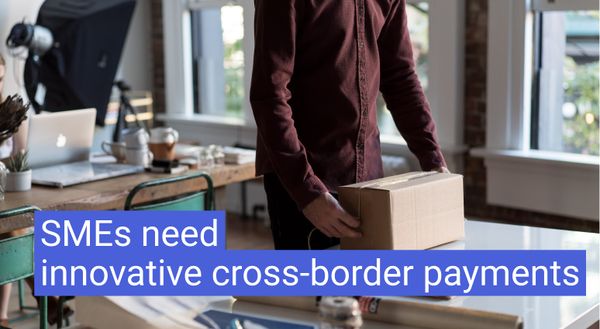 Small and medium size businesses are increasingly reliant on cross-border payments for growth. They need to be able to send and receive payments to keep up with consumer demand and the evolving digital economy. In a perfect world, sending these payments would be simple, quick and secure. But as a growing number of businesses are finding out, the cross-border payments process is often slow, complex and full of friction.
In a recent report nine out of 10 financial professionals believed the complexities in cross-border payments hindered their businesses' ability to grow.
The current picture
Many of the problems SMEs face with global payments stem from their reliance on banks to facilitate transactions. Unlike other sectors of the economy, banks have been slow to take-up the digitisation of key processes, which has left them reliant on the legacy SWIFT network for cross-border payments. In the SWIFT model (which has existed in its current form for over forty years!), money is moved from A to B using a web of correspondent banks, with each bank in the queue re-verifying all payment details and charging a fee before passing it along. The process is incredibly costly, inefficient and slow.
In order to gain a competitive advantage over larger companies with more advanced payments technologies SMEs need innovative new solutions.
The Payments Landscape is Changing
Last year the G20 made enhancing cross-border payments a priority, targeting four key challenge areas - transparency, cost, speed and access. And while many of these areas remain unaddressed within traditional banking systems, payments companies are finding creative new ways to resolve these pain points using blockchain technology.
In a blockchain-powered payments system there are no correspondent bank intermediaries. Money is transferred using cryptographically secure technology that provides trusted real-time verification of transactions and end-to-end payment flow. By cutting out the middlemen, cross-border payments done on blockchain effectively solve the pain-points in the SWIFT system:
✔️ Speed: real-time settlement speeds regardless of destination or funding source
✔️ Cost: no correspondent banking fees, only FX conversion margin
✔️ Transparency: monitorable transactions and reliable delivery times

Flash Payments is giving SMEs access to blockchain-powered payments
SMEs using Flash Payments for cross-border transfers have access to our blockchain-powered payments technology. Our infrastructure is securely integrated with RippleNet, Ripple's digital asset and blockchain solution, providing a frictionless experience to send money globally.
Start experiencing the benefits of real-time, affordable and transparent international payments for your business today. Sign up and start sending - it's that simple.