The Australian dollar rallied back to the highs after FOMC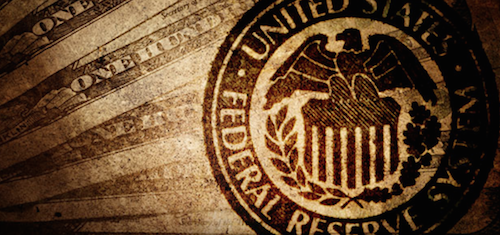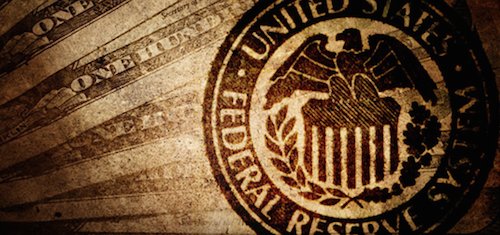 The Australian dollar surged back above the 0.7700 level on Thursday morning, propelled higher by renewed US dollar weakness after yesterday's US Federal Reserve lifting interest rate by 25 basis points. The gain in the AUD/USD was the largest in percentage terms since 2nd June 2015.
With markets all but expecting a rate rise to occur thanks to several weeks of hawkish commentary from Fed officials, it was the release of the FOMC's economic projections, particularly member expectations for the outlook for the Fed funds rate, that drove the US dollar lower. It still sees only two more rate hikes this year, and three again in 2018, diminishing expectations that rates might rise quicker than anticipated.
Despite a slight pick up in US economic activity, robust hiring, firming inflation and jump in consumer and business confidence in recent months, the Federal Reserve left its economic outlook largely unchanged for the next three years.
Dr Yellen said the rise in business sentiment in recent months was "obvious" but the economic "data have not notably strengthened" despite the economy "doing well" overall. "We haven't changed our view of the outlook," Dr Yellen said. "We expect policy to remain accommodative now for some time."
Later on Thursday, Australian jobs data was released whereby unemployment climbed from 5.7 to 5.9% in February as an estimated 6,400 jobs were lost over the month.
The headline unemployment and jobs result was much weaker than most economists had expected, with the Reuters survey ahead of the release showing a forecast of 16,000 jobs added.
The weakness was evidenced by a slights fall in the Australian dollar, which eased to 0.7680 US cents, having traded above 0.7700 earlier in the morning. The close for Thursday back back around that 0.7700 USD per AUD level.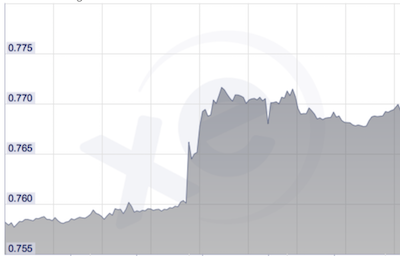 If you are looking to transfer funds overseas, there is one thing you can: You can always get a better deal on your international money transfer with Flash Payments than you will get from your local bank. And it's easy, secure and fast.
Flash Payments is a brand new Australian company providing real-time cross-border payment services as an ultra-competitive alternative to the existing opaque, siloed and inefficient banking networks.
At its core, Flash Payments focuses on delivering an exceptional user experience, delivering extraordinary control built on the latest technology platforms.
At Flash Payments, users pick the date; pick the rate; send funds like an email; track transfers like a package; all without any surprise charges. There are none.
So, whether you are a business or an individual you can now skip the banks and take control of your foreign exchange transfers.
Learn more about Flash Payments and sign-up to benefit from cutting-edge technology, great rates, transparency and control.