Travelling to Japan for the Rugby World Cup? "Try" These Smart Money Tips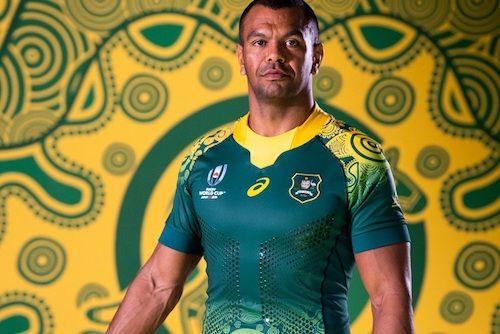 With the Rugby World Cup just a couple of weeks away, it's time to dust off your Wallabies jersey and get ready for the big event. And if you're lucky enough to be travelling to Japan to watch, then time is running out to get your affairs in order!
For World Cup fans budgeting for this exciting trip, the timing could be better. The recent surge in the Japanese yen (JPY) has made it more expensive for Aussies to travel to Japan. But don't fear, it's still possible to enjoy the tournament without breaking the bank.
Check out our top travel money tips to help you tackle the Rugby World Cup.
Avoid Airport Currency Exchanges
Despite being a hub for technology and innovation, Japan remains a predominantly cash-based society. This means it's essential to have cash on-hand, so you don't miss out on any of the Japanese attractions between matches.
While it may be convenient, exchanging AUD for JPY at an airport currency desk, is not the way to go. From high fixed fees of anywhere from $5 to $15, to exchange rates that are up to 15 per cent worse than the standard bank rate, it's widely known that airport exchanges are among the most expensive options for trading money.
If you are pressed for time, you could consider ordering a small amount of cash in advance for collection at the airport. By ordering ahead of time you are likely to get a better exchange rate that what you would get in-person. ATM withdrawals on the ground are also a cheaper alternative due to lower fees and more reasonable exchange rates.
Pay for Accommodation via a Bank Transfer
This little-known hack is one of the easiest ways to save money when paying for overseas holiday. Most hotels only require a credit card as a means to secure an online booking. But before you just hand over your card to the front desk once in Japan, contact the hotel now to find out if they will accept direct bank deposits as a form of payment. This is usually never offered initially, but many hotels will allow it.
Paying your hotel directly using an online money transfer company like Flash Payments is an easy way to save on most of the charges you'd incur by using your foreign bank card, including a foreign transaction fee and the currency conversion fee. These charges can add up to 8.0% on the total cost of your hotel room.
Flash Payments offers more competitive exchange rates to convert AUD to JPY than your credit card, plus we don't charge any transaction fees for our services.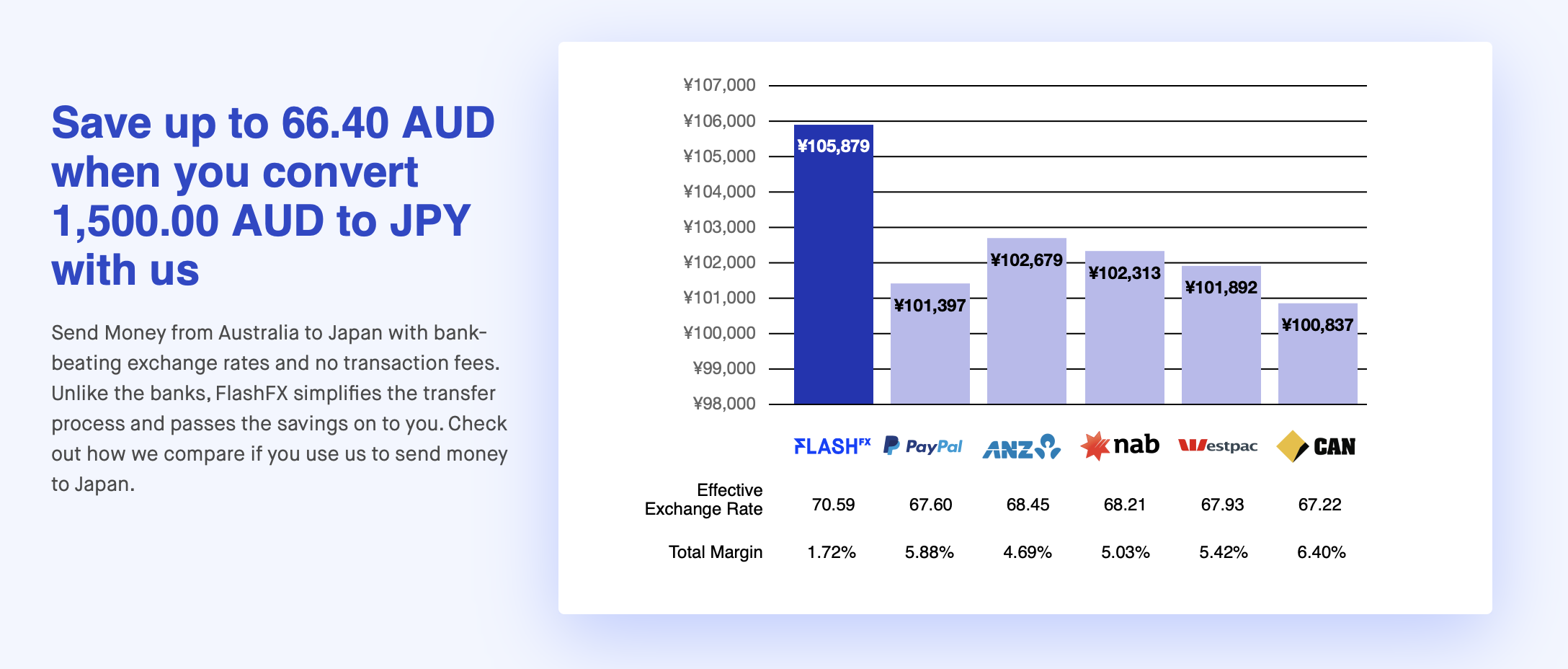 Travel Economically
Australian fixtures are being held in cities across Japan (assuming the Wallabies make the finals). So, your Japan trip will see you cover extensive ground, stretching from Hokkaido, to Tokyo, and Kyushu. If you've waited last minute to book your internal travel arrangements, you've still got some options for getting around the country on the cheap.
The much-vaunted Japan Rail Pass has long-served as the main 'go-to' source to meet the needs of travellers looking to travel extensively within the country. Competitively priced, granting access to almost all JR trains the length and breadth of Japan, and available to buy in Australia ahead of the event, the Japan Rail Pass is a great option.
Cash-strapped travellers rejoice, budget airlines have arrived in Japan! While they don't boast the comfort of the Shinkansen bullet train, budget airlines are a great option for seeing Japan. Jetstar and Peach Arlines are the main two operators. Before you book, just be aware of all the potential hidden costs and be careful not to over-estimate your baggage allowance.
Say no to Dynamic Currency Conversion
If you have every used your Australian card overseas then you are likely already familiar with dynamic currency conversion (DCC). DCC is where you are asked if you want your transaction charged in the local currency, or in Australian dollars. Choosing the local currency, in this case JPY, ensures that your bank in Australia will determine the exchange rate for the transaction. By choosing AUD, you are giving the ATM or EPOS operator permission to use their AUD/JPY exchange rate, which is typically much worse than what you would get with your Aussie bank.
Happy Travelling
Now all that's left to do is get to the airport!
And while we can't guarantee that the Wallabies will deliver a winning performance, we know that with these smart money tips that you'll make you Aussie dollars go further in Japan.