US rate hike at next meeting "would likely be appropriate" if data is good enough, Fed's Yellen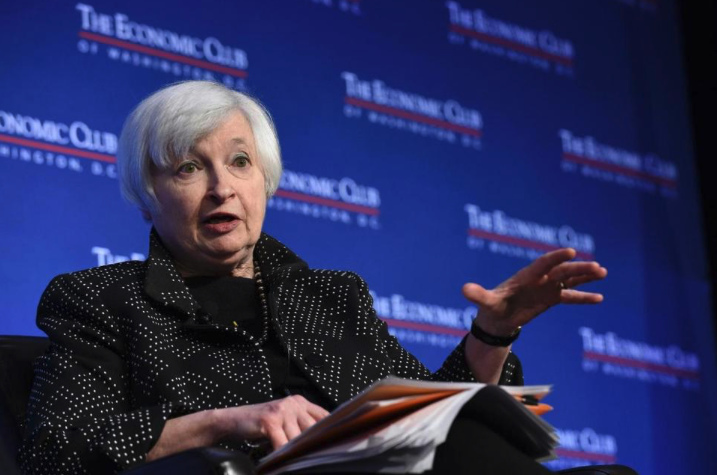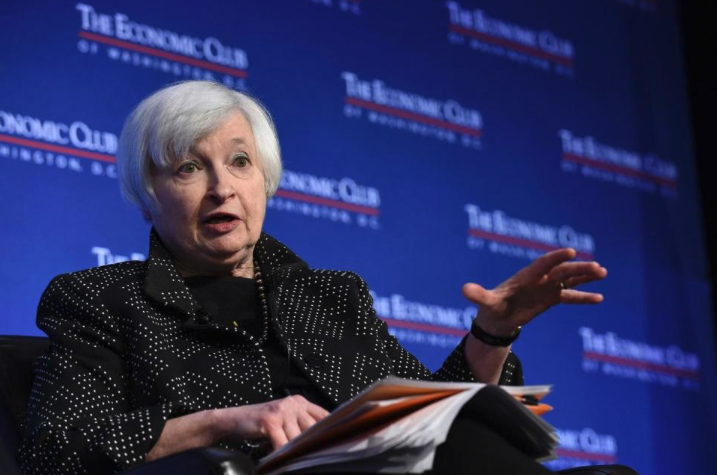 The Australian dollar finished lower the last week, breaking sharply on rising expectations for a U.S. interest rate hike at the Fed's next meeting on March 15.
Strong U.S. economic reports and continued hawkish remarks from U.S. Federal Reserve officials were the catalysts behind rising U.S. Treasury yields and greater demand for the U.S. Dollar.
Fed's Chairwoman Janet Yellen was hitting the newswires on Friday, noting that a rate increase at next meeting "would likely be appropriate" if Fed determines that data on employment and inflation are continuing to move in line with expectations.
The key headlines were that the pace of tightening likely to be faster this year than in 2015 and 2016, the employment goal "essentially met" and inflation "moving closer" to 2 percent target while risks to growth, including economic conditions abroad, have receded and that developments since mid-2016 support view that Fed is on track to reach goals.
The AUD/USD reached its lowest level since February 1 last week, closing at 0.7595, down 0.0073 or -0.95%. As of Friday's close, the market is pricing in a 90% chance the central bank will raise rates at the March meeting, up from around 30% at the start of the week.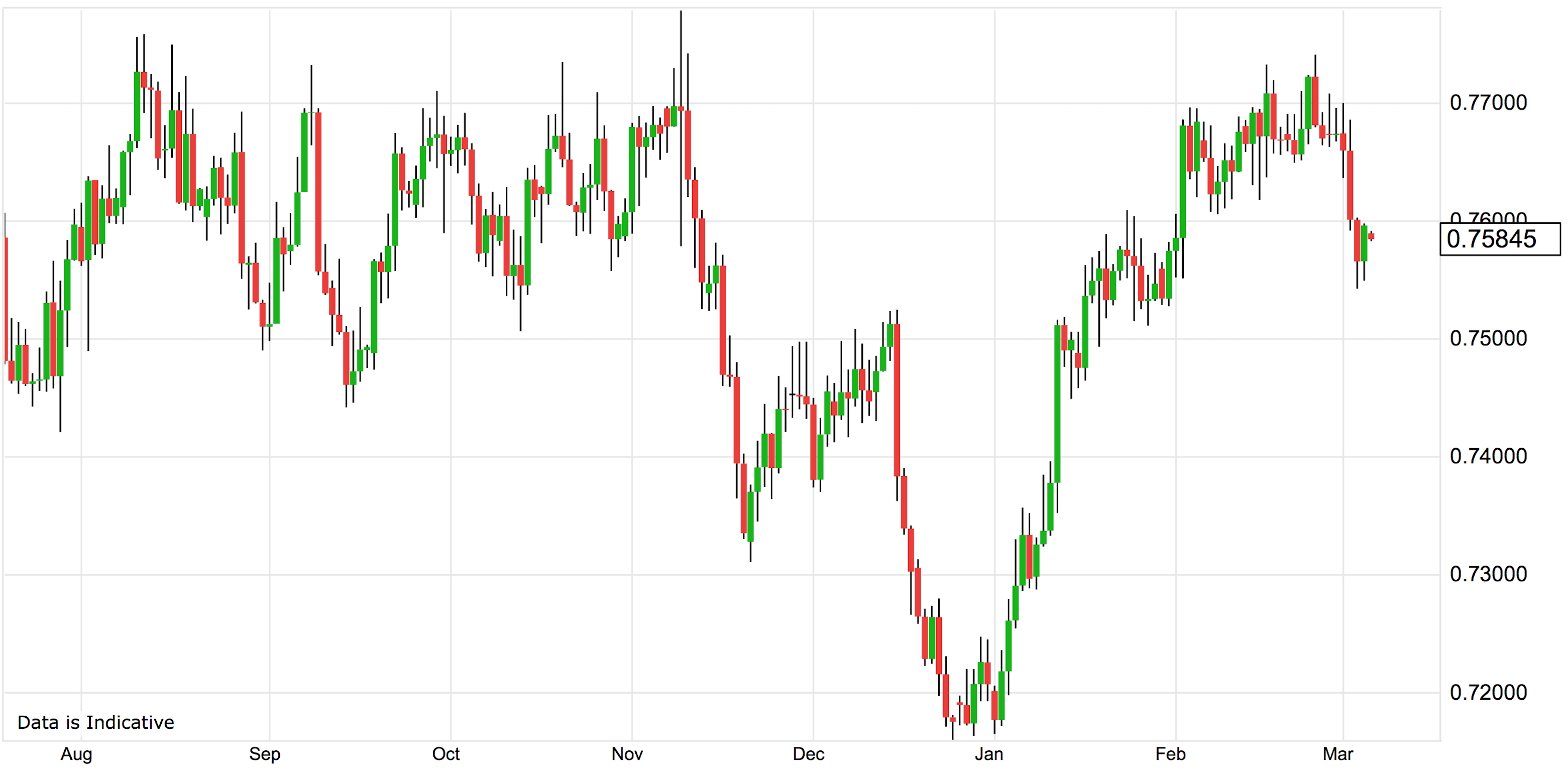 In other news, Australian Bureau of Statistics reported that Australia's fourth-quarter gross domestic product rose at a 2.4 percent annual pace, beating an expected gain of 1.9 percent.
Additionally, the ABS also reported that Australia's trade surplus dramatically shrunk by almost two-thirds. The report showed Australia exported around $1.3 billion worth of goods and services more than it imported in January.
If you are looking to transfer funds overseas, there is one thing you can: You can always get a better deal on your international money transfer with Flash Payments than you will get from your local bank. And it's easy, secure and fast.
Flash Payments is a brand new Australian company providing real-time cross-border payment services as an ultra-competitive alternative to the existing opaque, siloed and inefficient banking networks.
At its core, Flash Payments focuses on delivering an exceptional user experience, delivering extraordinary control built on the latest technology platforms.
At Flash Payments, users pick the date; pick the rate; send funds like an email; track transfers like a package; all without any surprise charges. There are none.
So, whether you are a business or an individual you can now skip the banks and take control of your foreign exchange transfers.
Learn more about Flash Payments and sign-up to benefit from cutting-edge technology, great rates, transparency and control.