Western Union - Beware of the undisclosed fee
Western Union is a tried and tested option for sending money overseas without using your bank. But it's not the only option. An overview of WU's fees and exchange rates here.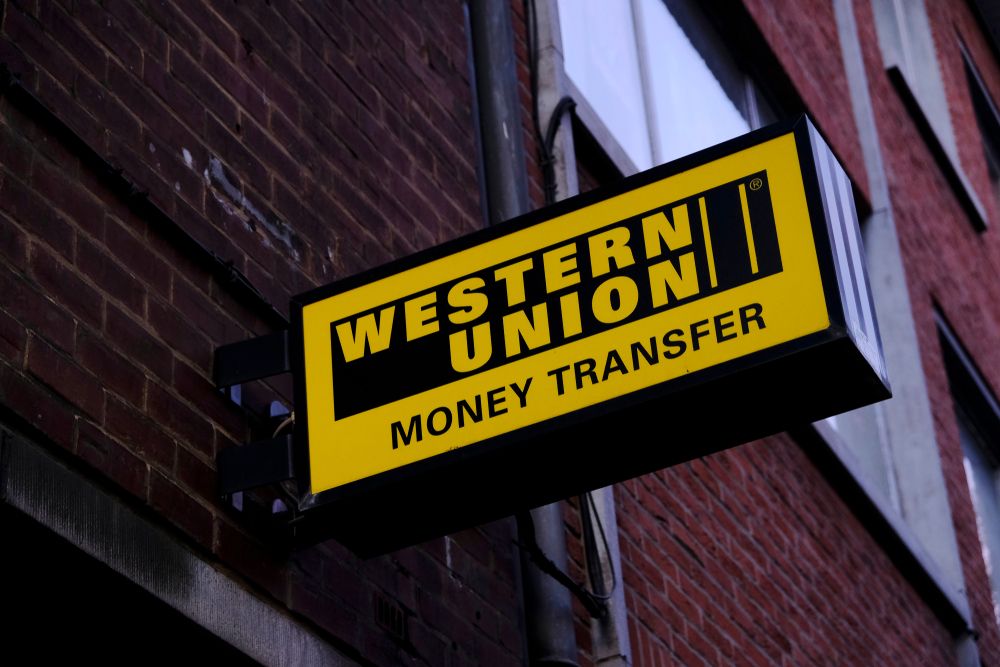 Western Union is one of the world's oldest, largest and leading money transfer companies. Having sent its first money transfer in 1871, it has built a lasting reputation as a reliable alternative to using your bank to convert cash into foreign currency.
Although founded in the United States, today Western Union has over 550,000 agent locations in over 200 countries and territories around the world. With such a global reach, it's no wonder that it is such a popular option for people looking to send and receive foreign currency from Australia.
But Western Union is not the only option available for people looking to transfer money to family, friends or loved-ones. Thanks to advances in technology, there are now multiple alternatives to using your bank for international money transfers. And while Western Union might still be the most suitable option for your circumstances, it is often the case that using them over an online money transfer company like Flash Payments will cost you more money.
Pros:
Scale of network. With over 550,00 agent locations across the globe, users have the ability to send and receive money in over 200 countries
Variety of available payment channels, including online, agent locations, mobile app or over the phone
Cash pickup is a convenient option for customers who do not have local bank accounts
Delivery times can be as little as minutes for cash collection
Cons:
Exchange rate margins are not transparent
Fees vary considerably depending on the currency, destination, payment method, collection option and amount. If funding via bank or debit card, or requiring cash collection, WU's transfer fees are amongst the highest in the industry.
There are limits on how much money you can send with Western Union, and they will vary depending on the service you choose and your personal transaction history. The maximum daily transaction limit is AUD 5,000.
What are the costs for an international money transfer with Western Union?
Fees
The fees associated with using Western Union will vary depending on what payment method you choose (credit or debit card or bank transfer), where you are sending money from, the transfer amount and the receiving method. Sometimes the fees will differ if you are making your transfer online or in an actual WU branch.
For example, if you wanted to send AUD 1,000 to a friend in the United States and they needed to collect the USD in person, it would cost you 9 AUD if funded from your bank account – but the same transaction would cost you 20AUD, plus any associated card-issuer cash advance fee, if paying using a credit or debit card.
While having multiple payment options available is definitely convenient, be aware that Western Union's fees are among the steepest out there when it comes to paying via and bank or credit card.
Exchange Rates
Western Union acknowledges in the website's legal disclaimer that it "makes money from currency exchange" but is vague about the details. This is a common ruse used by some currency exchange companies who want to give the impression that the transfer fee is the only cost of your transaction.
To really understand what they mean here, you need to understand a bit more about the real exchange rate. The real exchange rate is the price where banks and financial institutions trade currency with each other.
Like most money transfer companies, Western Union makes part of their profit by taking a margin between the exchange rate they offer customers and the mid-market rate. Monito, a comparison website for international money transfer services, found that Western Union makes up to 20% of its profit through the exchange rate margin, on average. Like their transfer fees, WU's exchange rate charges vary depending on where you are sending the funds, the payment method, the currency you are sending, the amount and the collection channel.
Flash Payments vs Western Union: exchange rate comparison
Using the example from earlier, if you wanted to use Western Union to send AUD 1,000 to a friend in the US and they needed cash pick-up, the exchange rate you would receive would be 1 AUD = 0.6855 US dollars if you were funding the payment from your bank account. That means your recipient would get USD 685.50, before any related transfer fees.
By changing the receiver method to bank account and the funding method to a credit or debit card, the exchange rate would move to 1 AUD = 0.6862 USD. With the fees, your recipient now gets slightly more, 686.24 USD. When you take into account the 20 AUD fee this amount is even less.
Compare these rates Flash Payments. To make a bank-to-bank transfer of AUD 1,000 to the United States, funded by a POLi bank transfer, you would receive an exchange rate of 1 AUD = 0.6995 USD. Flash Payments doesn't charge any transfer fees, so your recipient would get the full USD 699.45.

Know your options
With such a long tradition of making international money transfers, Western Union is certainly good choice for many Australians looking to transfer money to family and friends abroad. This is particularly true for those customers who don't have bank accounts or require cash pick-up.
But with high transfer fees for certain payment channels and lack of transparency around exchange rate charges, Western Union is not always the best value option for sending money overseas. With a little bit of effort and research online, you should be able to find better exchange rates and lower transfer fees from some online money transfer companies.
Instead of burying the exchange rate charges in the fine print, Flash Payments is open and transparent about the margin it is making off converting your money. The Flash Payments currency converter sits front and centre on our website and gives you all the details you need to know exactly how much money your recipient will receive. Plus, we even show you how our exchange rates compare to our competitors. No transaction fees mean that we will always offer better value for your bank-to-bank transfers than Western Union.