The Rise of Banking-as-a-Service (BaaS)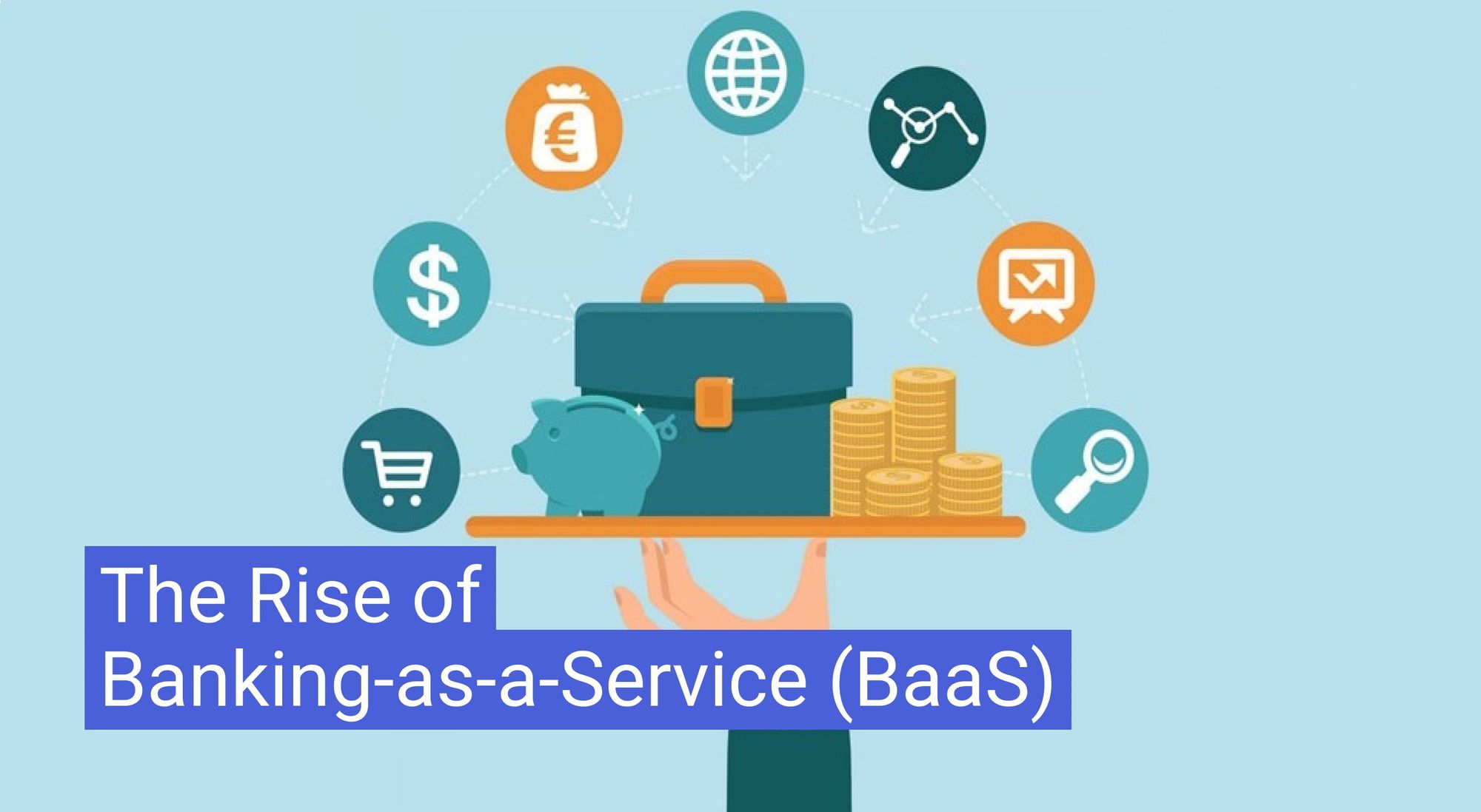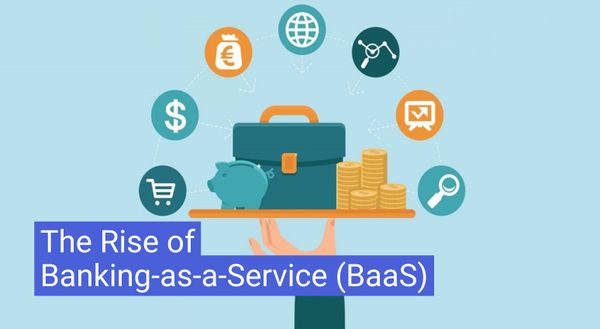 The banking and fintech landscape is exploding with new business models and technologies, making it hard to keep it all straight. Banking-as-a-Service (BaaS) is one example. You may have heard of it but do you know what it is?
What is BaaS?
Banking-as-a-Service describes a start-to-finish model in which licensed banks integrate their their digital banking services directly into the products of other non-bank businesses via an API. The white-labelled, plug-and-play licensed solution enables fintechs (neobanks, lending, wallets, cross-border, etc) and corporates to embed these products into their own customers' journeys.


Source: Tipalti
The rise of the BaaS model
BaaS providers gained relevancy by addressing the needs of fintechs and select corporations to offer their own banking services to their customers.
Banking licenses are difficult to obtain, require a significant amount of capital and are subject to strict compliance with regulations on money laundering, deposit taking and banking secrecy. For a small businesses with limited cash flow, the business case advantages of using a BaaS provider were clear: a wholistic solution with a rapid path to market and little capital allocation or compliance burden.
Today, the increasing demand for integrated financial products has meant that BaaS providers are growing in importance for the fintech and Big Tech sectors. Several fintechs and Big Techs have entered into partnerships with BaaS providers to offer branded financial services to their end customers.
Example of Integrated Financial Use Cases Powered by BaaS: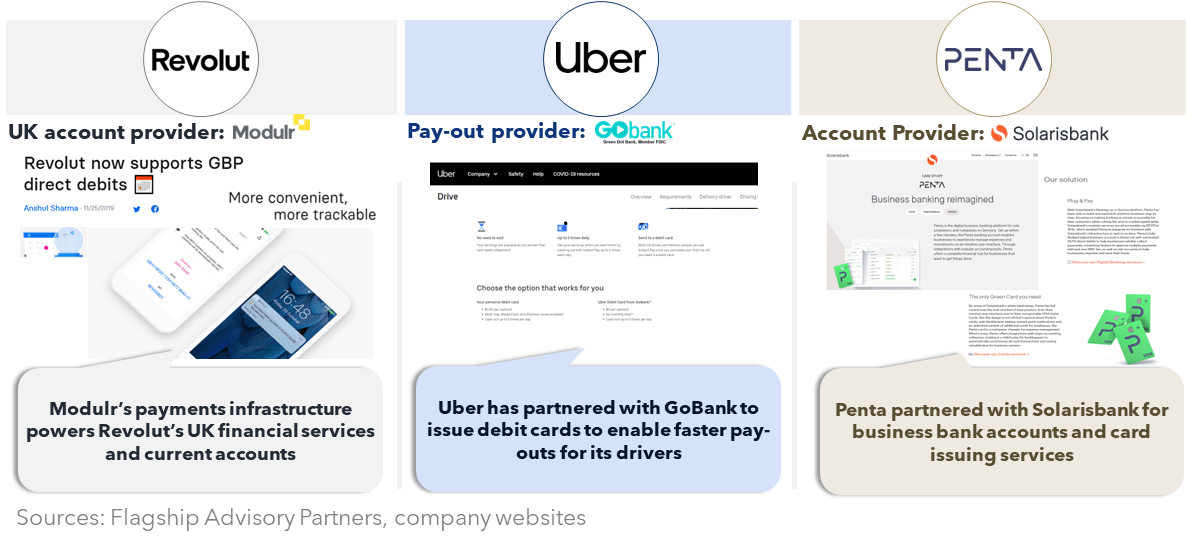 BaaS adoption is demonstrating remarkable growth. According to a Finastra Survey, Banking as a Service will grow into a $7 trillion industry by 2030.
Key Benefits of Banking-as-a-Service
The opportunity to increase revenue
By offering BaaS solutions, businesses can increase revenues and improve customer engagement. According to PYMNTS, US lenders that deliver banking as a service platforms to their business customers managed to generate between 200%–300% higher returns on assets compared with other banks.
You don't need to get a banking license
The process of getting a local banking license is not straight-forward. It can take months, if not years, and is full of regulatory and compliance challenges that require significant capital commitments.
Lower costs and improved time-to-market
With BaaS, companies do not need to create new applications from scratch. BaaS offerings can also be integrated into existing systems, which cuts down on software development expenses and reduces the time it takes to get new services to market.
How is BaaS different to Open Banking?
Although often confused as the same thing, BaaS and Open Banking are two very distinct models that serve very different purposes.
As we said previously, in banking-as-a-service models non-bank businesses integrate complete licensed banking services into their own models. Open banking, on the other hand, refers to the customer-permissioned sharing of bank data and information in fintech product and services.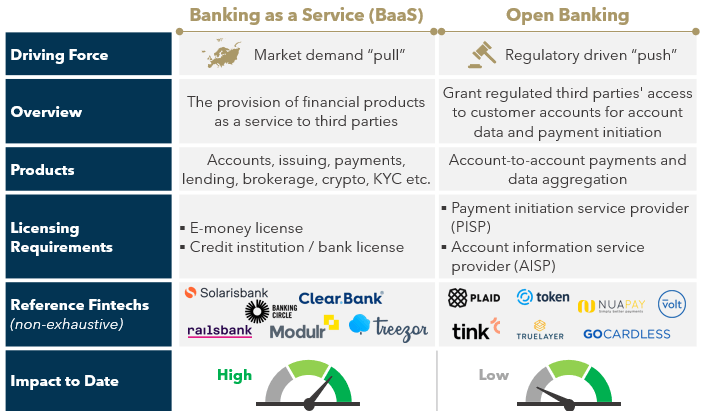 Source: The Paypers