Cheapest Way to Transfer Money Overseas | Flash Payments
Using your bank to send money overseas is an obvious choice, but it is often the most costly one. Savings start by switching to a dedicated money transfer service.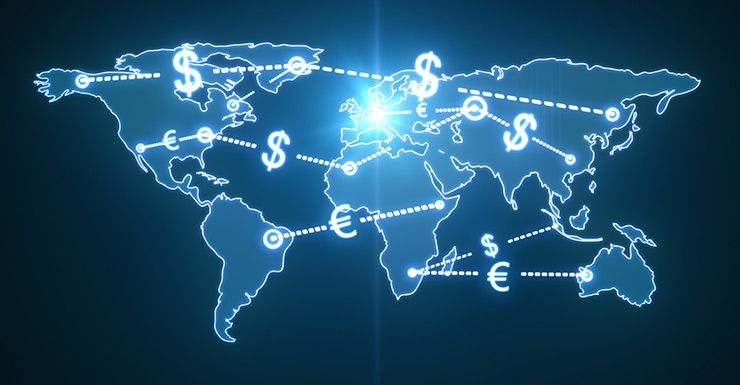 Using your bank to send money overseas is an obvious choice, but it is often the most costly one. Too often we simply accept that long transfer times, poor exchange rates and high fees are the prices we must pay for sending money abroad. It is possible to feel good about the currency transfer process. It starts with switching from your bank to a dedicated money transfer service. Here are some of the best services you can use to send money overseas.
Online Money Transfer Companies
These companies are the cheapest and fastest way to transfer money overseas from Australia. When going with a dedicated online money service, like Flash Payments, you are guaranteed to get better exchange rates and pay lower fees than if you send money with your bank. Customer service on these sites is typically far superior than what you would receive with a traditional transfer business.
Each online money transfer company has its own strengths, and you should evaluate which one best suits your needs. It is important to choose a company that is upfront and transparent about the total cost of your transfer so there are no hidden surprises. Total cost includes both fees and any sales margin charged on the conversion rate. For example, some companies may advertise no transfer fees but they could be charging you a hefty spread on the FX rate. Go with a provider who guarantees the exchange rate in advance of your transfer. Make sure to check customer reviews to ensure that you are choosing a credible and trustworthy service.
One downside to these services is that they aren't always the most convenient, and will require an account setup on their website. Because they don't have a physical location you won't be able to collect your cash in-person.
Walk-In Money Transfer Services

Photo by Alistair MacRobert / Unsplash
These companies transfer your money overseas from Australia using cash or EFTPOS. Western Union or Moneygram are two of the most well-known walk-in money transfer businesses. The benefits are that your money can be collected in-person and the transfer times are usually pretty quick. The cost of operating a physical storefront means that overheads are high, which is passed on to you in the form of hefty fees and less competitive exchange rates. If you don't require the convenience of in-person cash pick-up, you are better off transferring money overseas from Australia with a dedicated online currency provider.
Peer to Peer (P2P) Transfer
Peer-to-peer transfer companies match people buying a currency in one country with people in other countries who are selling currency. This service option is advantageous for getting great exchange rates, but make sure to read the terms and conditions. If your transaction cannot find a match, you could be subject to much higher fees and worse rates than advertised.
Paypal
If the person you are sending money to has a Paypal account, then sending money overseas with Paypal could work for you. Although the transfer fees are almost nil the conversion rates you get aren't very competitive. For someone looking to maximise the money they send overseas from Australia, this is a serious drawback.
Transferring money overseas with Paypal is definitely not a good option if you are looking to fund your account via a debit or credit card. In these instances the costs can add up quickly and can often end up being between 3.0-7.0% of the amount you are looking to transfer.
How to choose?

Photo by Mike Enerio / Unsplash
People prioritise different things when it comes to deciding on which international money service provider to use. Some might prefer speedy transfer times, others could favour cost savings or reliable customer support. Transferring money overseas from Australia doesn't have to break the bank. Take the time to consider your options and you'll find there is a better way.
See how much Flash Payments can save you when sending money overseas. Check us out here or transfer money now