How to Benefit from Cross-Border Shoppers this Black Friday
With BFCM just around the corner, we review some of the best strategies for converting cross-border shoppers online.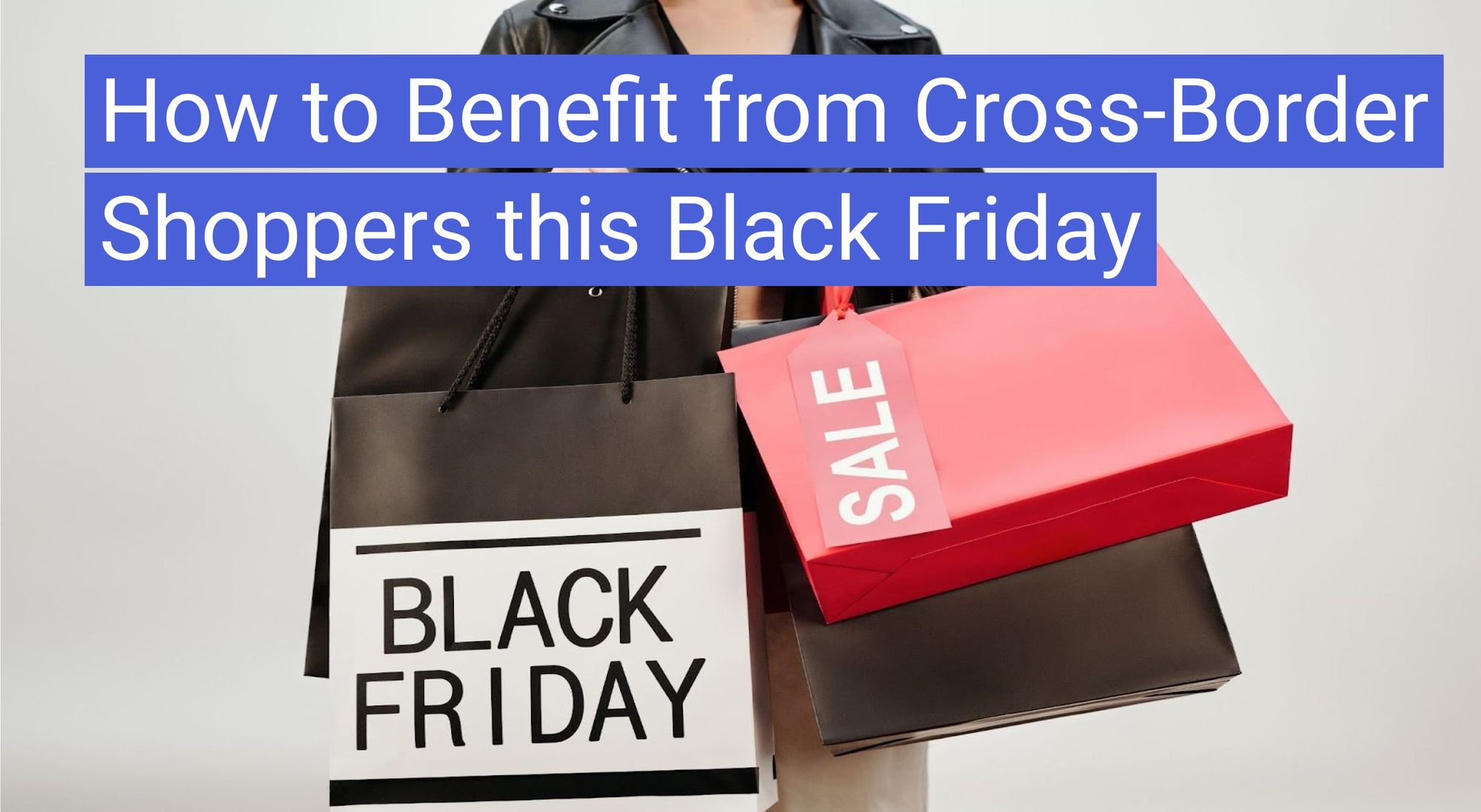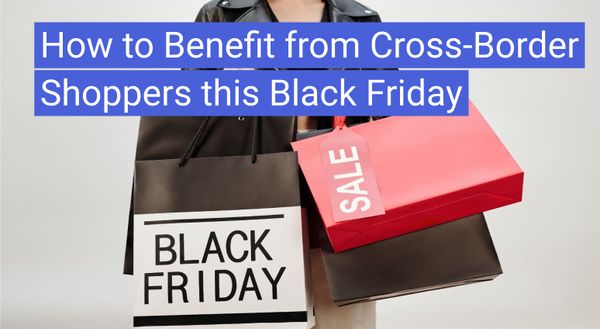 Online commerce is an integral part of the overall retail business.
No business wants to limit its profitability by only selling into one market. Instead, online retailers should be looking to diversify their revenue streams by reaching as many different corners of the globe as possible. This is known as cross-border ecommerce.


More and more of the world's 8 billion people are doing their shopping online. All online shopping metrics and stats indicate that not only has a paradigm shift begun, but it has already taken over.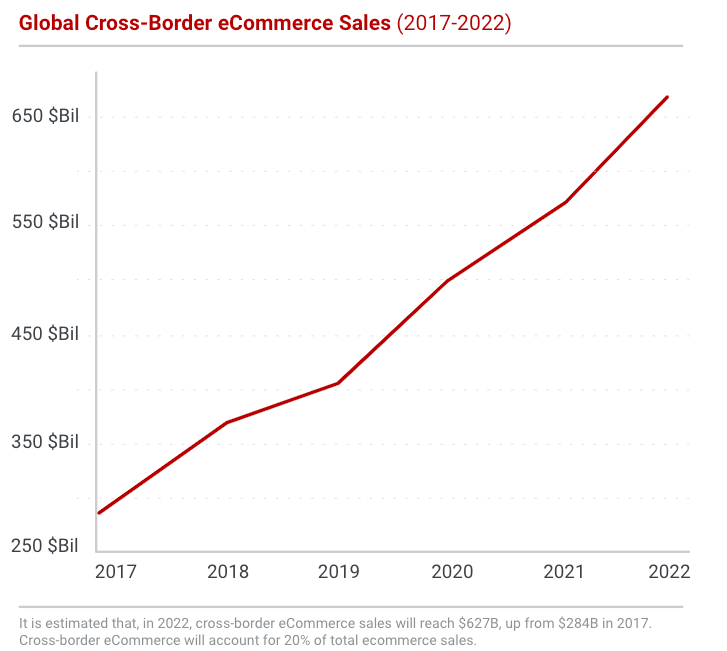 Source: CB911
Although the opportunity for cross-border ecommerce is immense, it is not without its challenges. At the top of that list is ensuring that your e-store provides a truly remarkable shopping experience. It needs to be just as good - if not better - than the physical experience of going into a shop.
Other challenges including understanding consumer preferences in new markets. For example, some markets (U.S, U.K, France and Spain) prefer to shop online with their Visa, Mastercard or American Express cards whereas other countries may have different preferred payment methods like e-wallets (Russia), payment cards (Japan) or cash (India).
What are Cross-Border Shoppers?
Cross-border shoppers are international consumers who purchase on an ecommerce website from a different country. They can include international tourists, expats and people who have moved abroad for work or study.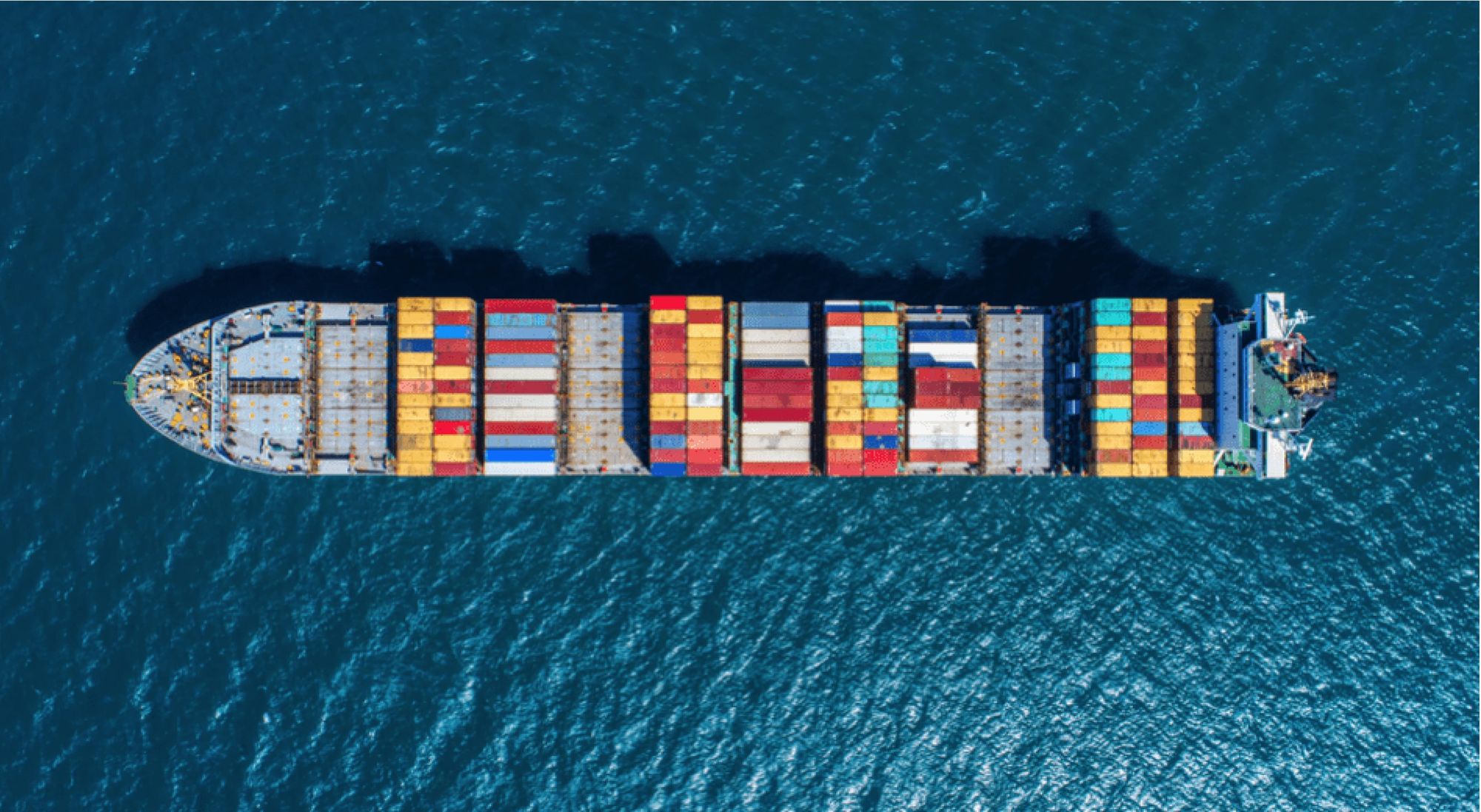 There can many reasons why someone would choose to purchase something online from a different country. These include the ease of shopping, the price and quality of the goods as well as free international shipping.
The Benefits of Cross-Border Selling
Cross-border selling presents a great opportunity for retailers. Let's look at some of the key benefits:
Increased Sales and Revenue
By taking your business global, you are positioning it to reach a much larger customer base. Higher brand visibility should increase demand for your product, which in turn should drive more sales.
By penetrating different markets you can take advantage of of peaks in your product year-round. Your business will benefit from seasonal surges that occur at different times of the year in different countries and their weather conditions.
Global Branding
Global branding used to be a key advantage of a very few key multinational organisations, but now small to medium-sized businesses don't need the huge financial backing to successfully penetrate new markets. The internet has levelled the playing field.
By selling products that meet the needs of of customers beyond your country, you're increasing your brand visibility and recognition, which helps build a global brand.
Competitive Advantage
The age-old adage is true: 'if you don't fill the gap, your competitors will'. Being able to quickly and effectively scale your business into new markets ensures that you retain the first-mover advantage versus your competitors. This allows you to build your brand awareness with potential customers before others.
The Best Strategies for Capturing Cross-Border Shoppers in New Markets
Having a functional and and powerful Ecommerce website is critical to successfully navigating new regional markets. Here are some top tips on how localise the customer experience.
Translate your website
If your website doesn't speak the local language your chances for successful sales conversions is limited. Using a trusted translation service, as opposed to Google translate, will ensure that there are no embarrassing mistakes.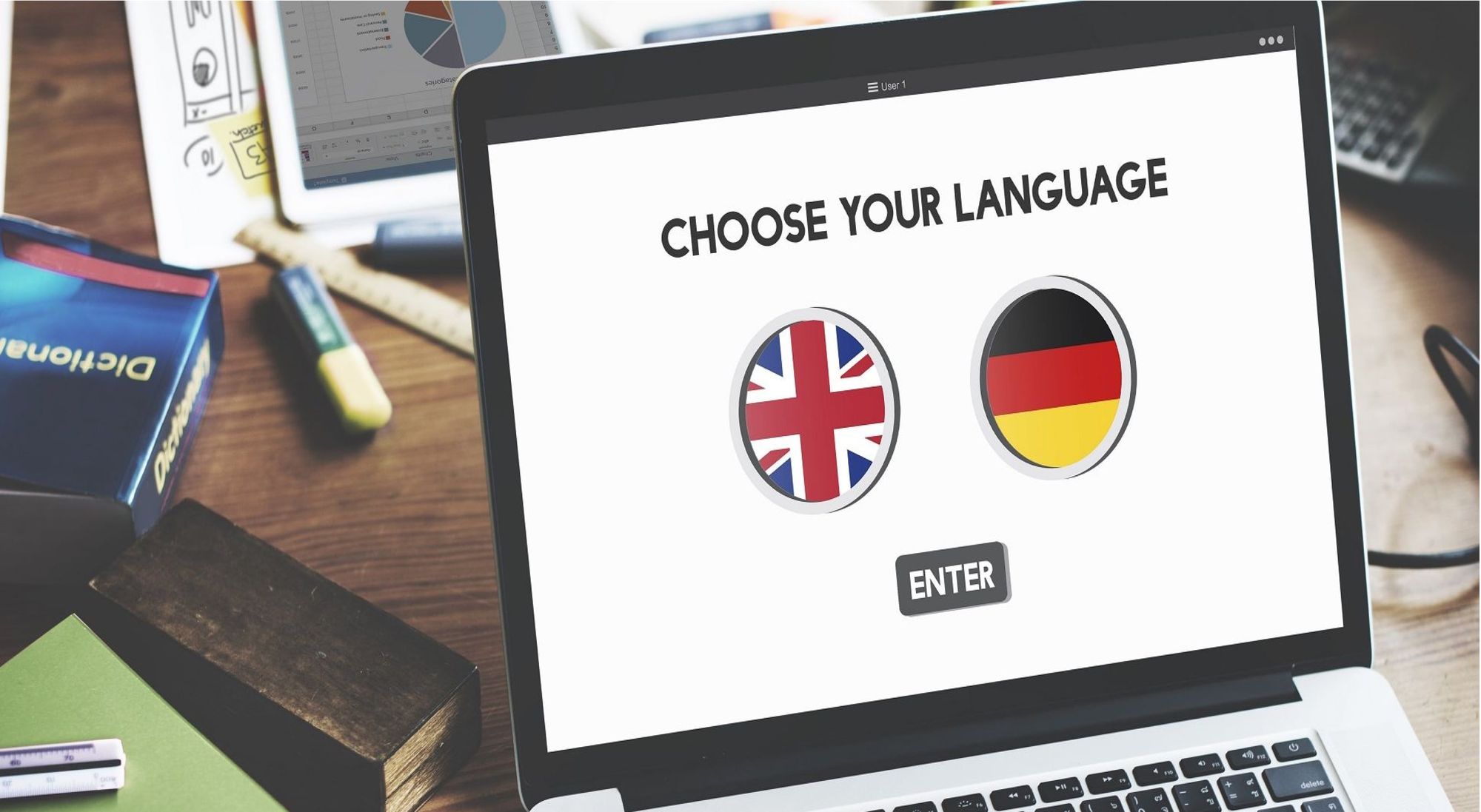 Consider also tapping into local talent to check that the translations are appropriate. A local can use their cultural knowledge to add or remove the nuances that will make your website copy stronger.
Market through international channels
Media and messaging preferences can different between countries, and even between cities within the same country. It's important to be aware of what the highest-performing marketing channels in each market that you are operating in - they could different from your own.
This is particular true for social media marketing. While Facebook still is the leading social network in 156/167 countries, your target country could have a different lead. Once the preferred social network is identified, consider including competing networks in your global campaigns.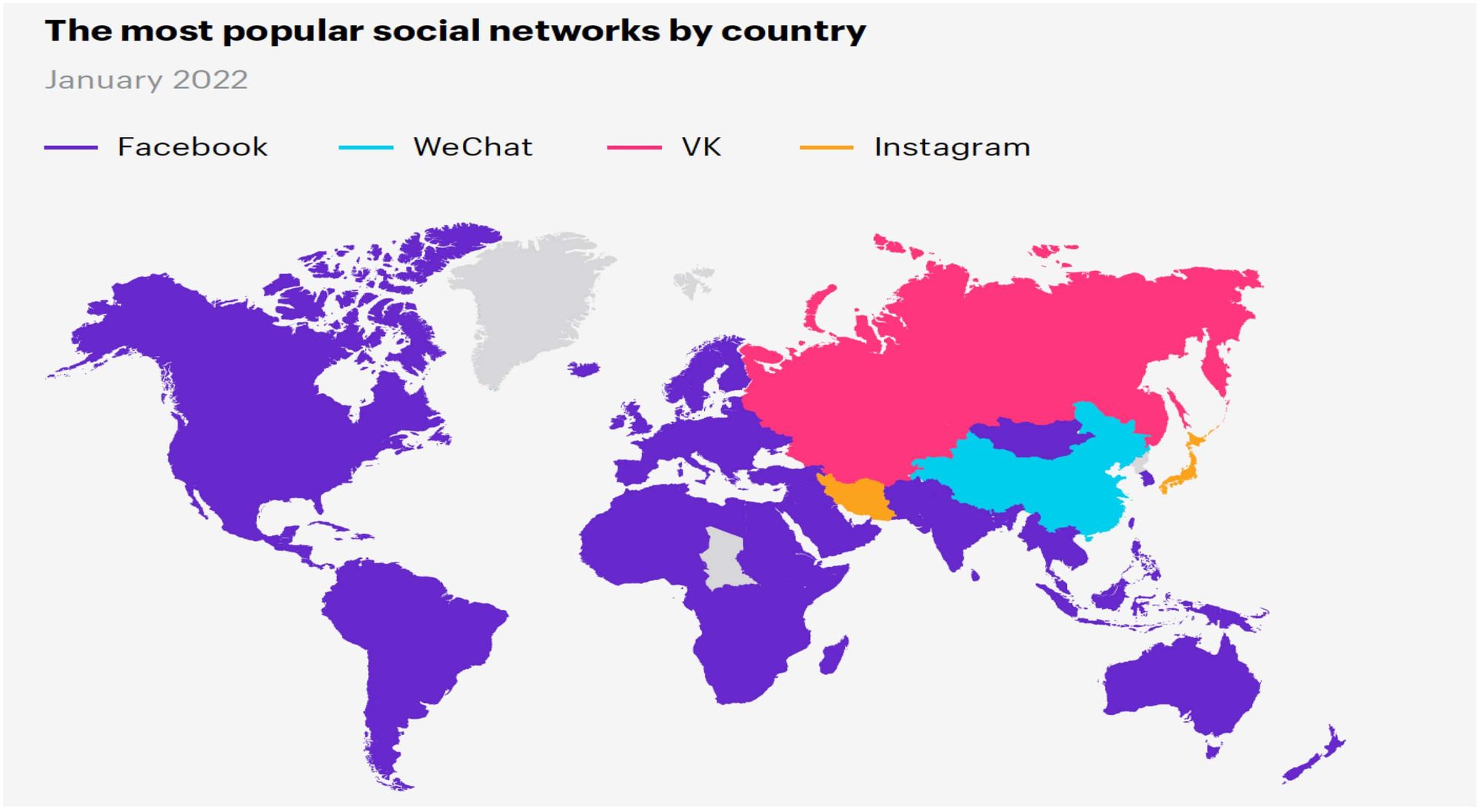 Offer local payment methods and multiple currencies
As mentioned earlier, while credit cards remain the most popular payment method in North America that isn't true for the rest of the world. Digital payment systems like WeChat are preferred in China whereas Eastern Europe and India opt for cash on delivery.
With worldwide conversion rates falling between 2-2.5%, not giving cross-border shoppers the option purchase with their favourite payment method might give them a reason to leave your store.
Accept multiple currencies at checkout
According to Shopify, an impresisve 92% of shoppers prefer to make purchases on sites that price in their local currency. Their data shows that ecommerce sites that localise currencies on product pages see a 40% increase in conversion rates.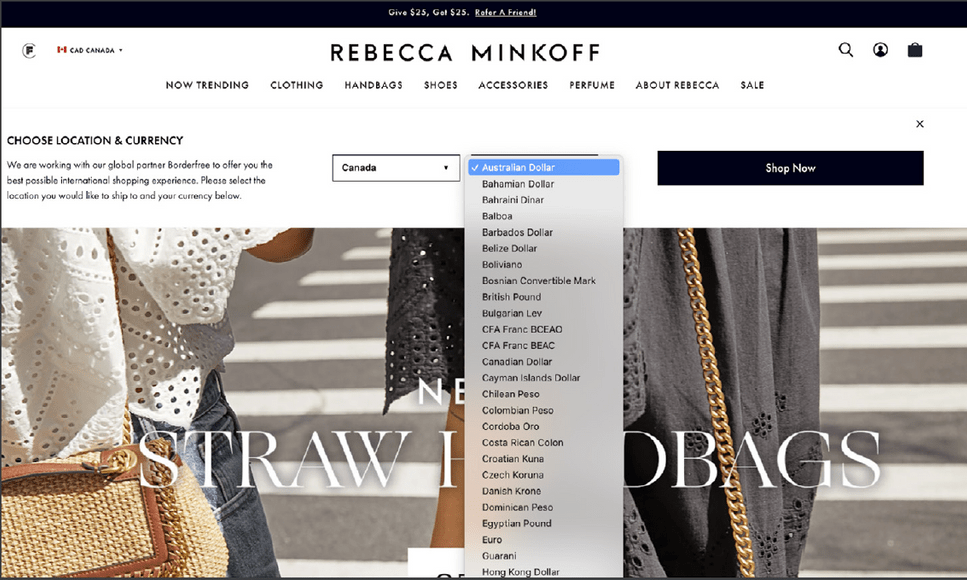 Source: Rebecca Minkoff
Make it easy for your customers to discover their local currency by adding a country and currency selector to your online store.
Optimise you Ecommerce site for mobile users
Currently, 4.32 billion mobile internet users and 62% of internet users use their handheld devices to browse the web. Designing your website to perform its best for mobile users would maximise your changes for organic traffic as per Google's new rules. On top of that, increasing mobile user's UX should increase your changes for retentions and conversions.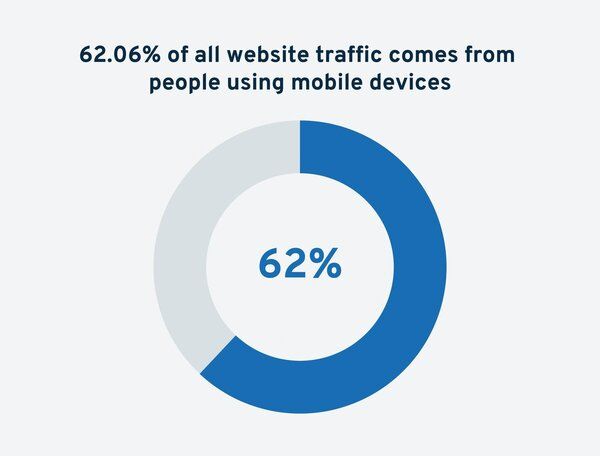 Source: Exploding Topics
The Importance of Black Friday Sales for Cross-Border Sellers
The two biggest shopping days of the year are Black Friday and Cyber Monday. They have become an annual tradition for some shoppers, with millions of people once flocking to physical stores to grab deals on everything from TVs to shoes.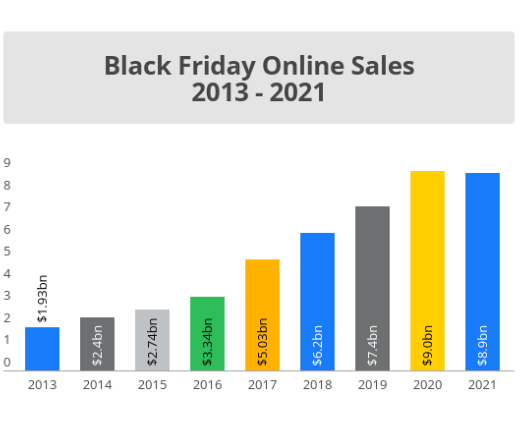 Source: Sales Cycle
In the past few years, though, much of the buying that goes on on these two days is happening online. Consumers spend around $9 billion on Black Friday alone! Retailers need to take advantage of the fact that most purchases by cross-border shoppers happen within this time period.