Moving Funds from China to Purchase Property in Australia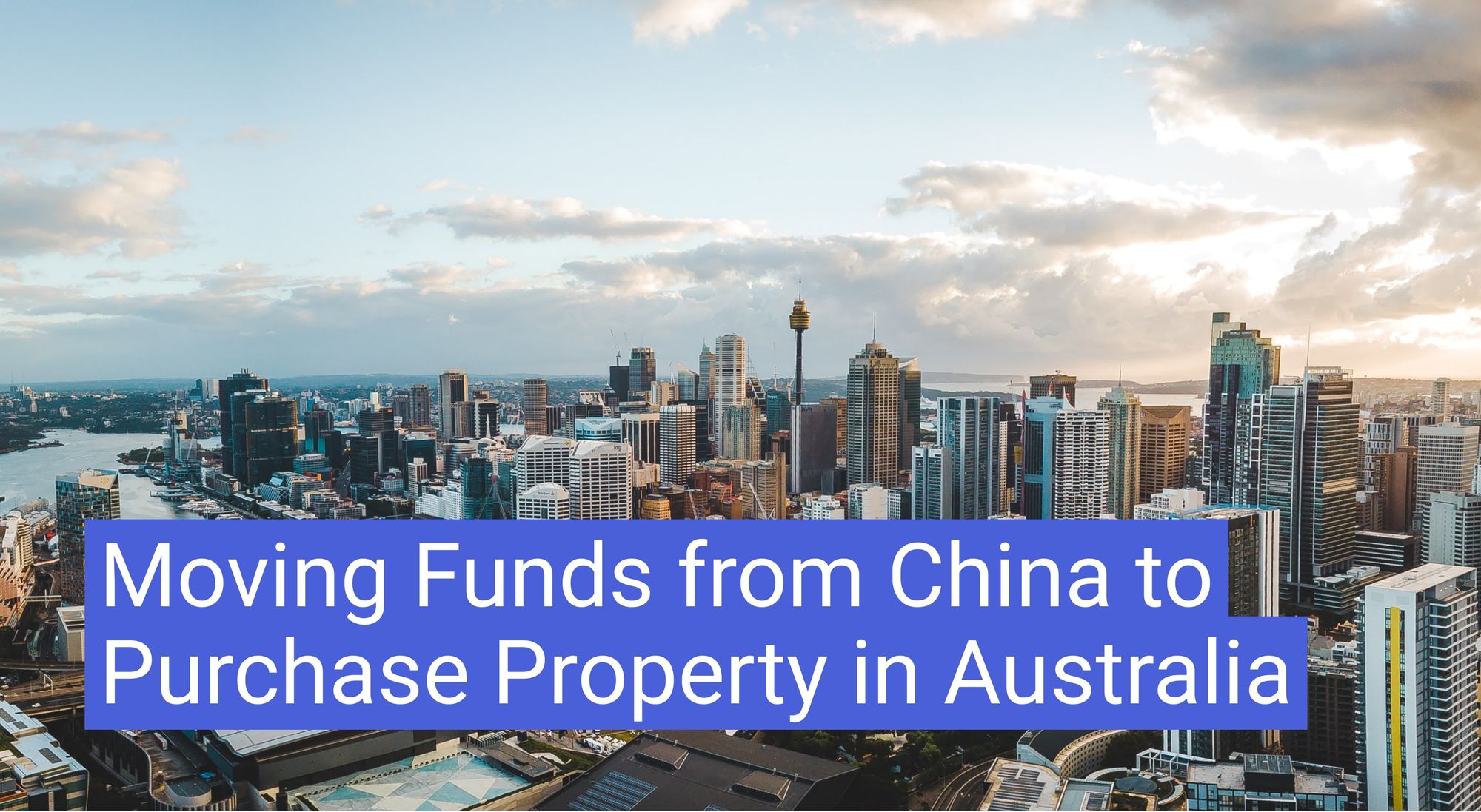 Although Australia may seem remote and inaccessible to many, hundreds of thousands of migrants from around the world arrive in the continent every year.
Moving to Australia offers the promise of economic stability, a high standard of living and a pleasant climate and natural beauty. One of the most active buyers of real estate abroad are investors from the Celestial Empire. For 40 years, China has been known for its "manufacturing," but in recent years, China has seen growth in consumerism, in particular, a wave of Chinese home shopping has spread around the world. In the last decade, China has made an economic leap, which in turn has created a huge layer of wealthy people.
Following the increase in the number of wealthy people, many of them are looking abroad in search of more development opportunities, in pursuit of a quality life, and hope to be able to give their children a good education. Previously, wealthy Chinese moved to areas close to mainland China. More recently, however, one of the main destinations for the Chinese is Australia. With the needs of immigration and study abroad being the main reasons to buy property overseas, the proportion of net investment in Australian real estate is increasing rapidly.
The rapid rise in property prices in Shanghai has led to a relative price parity between the Chinese metropolis and cities such as Paris and Sydney. By the way, the Chinese have been able to benefit from the Australian Investor Visa scheme for several years now by investing in the latter. If we talk about the domestic aspect, the owner of real estate in Australia can safely reside in the country, enjoying the abundance of nature and the benefits of modern society. The reasons to invest in real estate in Australia are many.
There are four ways Chinese investors are buying into Australian real estate:
1. Off-the-plan homes
Buying new property is the only way people still living in mainland China can buy property in Australia.
2. Resale properties
If a Chinese person has permanent resident status in Australia, they can buy "resale properties". Many foreign nationals can save, rent, sell or live in newly built residences. This attracts Chinese investors and explains why they are interested in new housing developments.
3. Purchasing as students
Chinese students are allowed to buy property in Australia under the conditions of their student visa. This is a great way for Chinese investors to buy houses for their children.
4. Significant investors
People with a high level of income can become residents of Australia with a significant investor visa. Available in 2012, this entry visa requires the holder to invest at least $5 million in Australian funds and retain them for at least four years.
Therefore, a number of wealthy Chinese living in Australia can access their funds, most of which are transferred into real estate.
When it comes to international money transfers from China to Australia for real estate investing, the best solution is to use the services of Flash Payments Australia.
Save money when you buy real estate overseas - send the money and manage it with Flash Payments.
It's many times cheaper than using a bank transfer. Pay your bills remotely - Set up your utility bills. Also, easily pay your local professionals.
Receive payments from tenants - Receive payments to your account details.
You can also convert your money into Australian dollars in seconds when you're happy with the exchange rate. You will also save money on fees, so if you are currently using the bank – or a P PAL ! Check out https://flash-payments.com/ for the best rate every time you need to make a payment, save money and manage your real estate payments with Flash Payments.