"...So easy to use compared to the banks"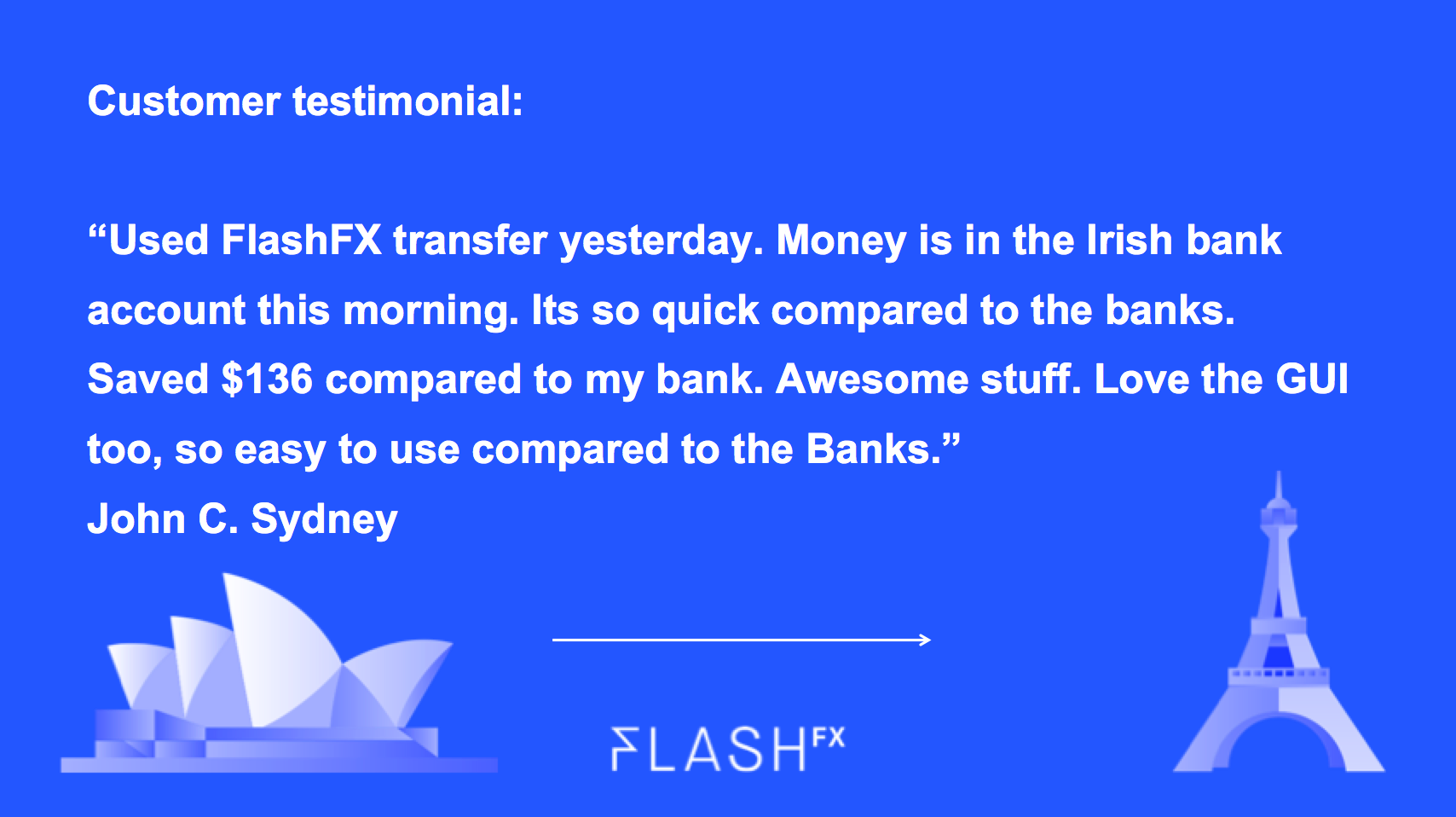 "Used Flash Payments transfer yesterday. Money is in the Irish bank account this morning. It's so quick compared to the banks. Saved $136 compared to my bank. Awesome stuff. Love the GUI too, so easy to use compared to the banks." John C Sydney
If you are looking for an easy way to send your foreign currency transfers, look no further than Australia's Sydney-based Flash Payments, a cutting edge fintech startup, which has been engineered from the ground up to deliver the best outcomes.
Flash Payments outperforms traditional financial institutions by providing fast, secure and very competitive foreign exchange conversion services as an alternative to the existing opaque, siloed and inefficient banking networks. Also, there are none of the hidden fees typically imposed by the banks.
Using the innovative Ripple technology platform and XRP, Ripple's digital currency, Flash Payments delivers extraordinary transparency, speed and transactional control to users, setting a new level of service standard.
With Flash Payments, users pick the date; pick the rate; send funds like an email; track transfers like a package; all without any surprise charges. There are none.
This is in stark contrast to the banks, where global payments cost more, take more time, and the routeing is opaque.
So, whether you are a business or an individual you can now skip the banks and take control of your foreign exchange transfers.
How is your bank treating you? Do you know where your transfer process is up to and what the final cost is? Compare now!
Learn more about Flash Payments and sign-up to benefit from cutting-edge technology, great rates, transparency and control.